20
Dec
(Beyond Pesticides, December 20, 2017) As California prepares to open up retail sales for its legal cannabis market, experts are urging consumers to be cautious,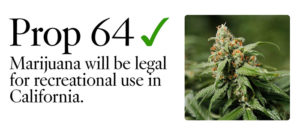 as the state has yet to fully phase-in its pesticide testing protocols.  Donald Land, PhD, a chemistry professor at the University of California, Davis, who also works as a consultant for pesticide testing company Steep Hill Labs Inc. told the Associated Press, "Buyer beware." Along with local news station KNBC 4, his company purchased cannabis products from 15 dispensaries in Southern California in early 2017, finding that 41 out of 44 samples tested, 93%, tested positive for pesticide residue higher than legal limits in Oregon, Washington state, Massachusetts, and Nevada.
The California Bureau of Cannabis Control's (CBCC) emergency rules implementing its legal cannabis market phases in quality testing for cannabis throughout 2018. However, when shops open on January 1st, retailers will be allowed to sell cannabis products without laboratory testing for pesticides or other contaminants, though they will have to be labeled as such. Any cannabis products harvested after January 1, 2018 will be tested for "contaminants with a high public health risk." By July 1, 2018, "moderate relative health risk" contaminants will be tested, and by the end of the year the state will include "minor relative health risk" testing, according to a fact sheet released by the CBCC. A list of what pesticides are considered under each of those categories is available on page 92 of CBCC's emergency regulations.
Despite concerns and uncertainties when shops open in the New Year, California's approach to pesticide use on legal cannabis has been lauded by health groups for limiting the list of products legally allowed to be used to control cannabis pests. In 2015, California released its guidelines for pesticide use on cannabis, limiting allowed products only to those considered to be "minimum risk" by the U.S. Environmental Protection Agency (EPA), and thus not subject to pesticide registration. In addition to suggesting which minimum risk products should be used for individual pests, the state also provided growers with suggested non-toxic integrated pest management practices to address pest problems without hazardous chemicals.
Beyond Pesticides has long maintained that no EPA registered pesticides are legally allowed for use on cannabis, and that only minimum risk products can be legally applied because they are exempt from registration. In July 2017, EPA Administrator Scott Pruitt issued a notice of intent to disapprove use of four registered pesticides on cannabis. This action effectively endorsed Beyond Pesticides' interpretation of current law; though motivations may have been different, EPA's denial of these four registrations provides an opportunity for the industry to flourish based on organic principles.
Dr. Land's experience as reported by the AP provides hope for that outcome. Steep Hill Laboratories also conducted pesticide testing on cannabis concentrates a few years ago, finding toxic extracting solvents in 132 out of 135 samples. "At first they were mad because they couldn't sell their stuff the way they wanted to," Dr. Land told the AP. However, the exposure caused manufacturers to look at their production procedures, and develop a method to prevent contamination of their finished product. Two years later, and the laboratory reported that all samples by the same manufacturers passed.
If growers can continue to adjust to consumer and patient concerns over pesticide contamination after decades of operating on the black market, the burgeoning cannabis industry has the potential to become one of the safest agricultural products in the U.S. For more information about Beyond Pesticides' approach to pesticide use in cannabis production, read the 2015 article on the subject in Pesticides and You, which evaluates state-level cannabis laws at the time of its release. Additional developments can be found through coverage on Beyond Pesticides' Daily News.
All unattributed positions and opinions in this piece are those of Beyond Pesticides.
Source: AP