22
Feb
(Beyond Pesticides, February 22, 2018) Online retailer Amazon will pay $1.2 million in penalties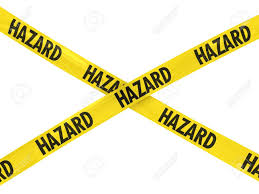 to settle violations to U.S. regulations for selling illegal and misbranded pesticides in its online store. Under the terms of the settlement, Amazon will monitor and remove illegal pesticide products from its website. These products, mostly imported, were not registered for use and sale in the U.S. and can pose hazards to unsuspecting consumers.
As part of an agreement with the U.S. Environmental Protection Agency (EPA) Amazon has agreed to pay $1.2 million in administrative penalties for nearly 4,000 violations of the Federal Insecticide, Fungicide and Rodenticide Act (FIFRA) by allowing third-party distributors to sell imported pesticide products on Amazon even though the products were not registered in the U.S. While agreeing to the settlement, Amazon neither admitted nor denied the specific facts alleged by the EPA.
"This agreement will dramatically reduce the online sale of illegal pesticides, which pose serious threats to public health in communities across America," EPA Region 10 Administrator Chris Hladick said in a news statement.
The most concerning illegal products being sold are insecticide chalk products imported from Chinese manufacturers (3 pcs Cockroaches Bugs Ants Roach Kills chalk; Miraculous Insecticide Chalk; HUA Highly Effective Cockroach Killer Bait Powder; RBTZ Safe Highly Effective Roach Killer Bait Powder Indoor (2pcs); HUA Highly Effective Fly by Killing Bait Powder (3 packs); Ars Mat 60pcs Refil for ARS Electric Mosquito Killer Convenient, Clean & Smokeless). These products contain false and misleading statements of safety on their labels and contain active ingredients such as pyrethroids, propoxur, and azamethiphos. Azamethiphos is not registered in the U.S. and propoxur has limited uses. The chalk products are used by drawing a pesticide-laden barrier on a surface the user does not want an insect to cross and survive. They are often packaged in bright colors making the products look like sidewalk chalk, toys or even candy. Children can easily open and play with the products, or even put them in their mouths.
According to EPA officials, because of the enormous shift from brick-and-mortar retailers to online commerce, "This is a very difficult avenue of pesticides sales to get our hands around," said Chad Schulze, EPA Region 10 Pesticide Enforcement Team Lead.
Amazon has removed the products from its website, banned foreign sellers from selling pesticides and stepped up the monitoring of its website for illegal pesticides. The company also asked customers who purchased the products in 2013-2016 to communicate safety concerns, urged them to dispose of the items and refunded customers the cost of the products, about $130,000. Under the terms of the agreement, Amazon said it will develop an online training course about pesticide regulations and policies in an effort to reduce the number of illegal pesticides available through the online marketplace, the EPA said. The training, which will be mandatory for all entities planning to sell pesticides on Amazon, will be available to the public and online marketers in English, Spanish and Chinese.
According to reports, EPA began investigating the sale and distribution of online pesticides at the end of 2014 by searching the internet for unregistered pesticides offered by online retailers. The following year, the EPA inspected an Amazon facility in Lexington, Kentucky, and inspectors in EPA's Region 10 office successfully ordered illegal pesticides from Amazon. In August 2015, EPA issued an order to Amazon to prohibit the sale of the illegal pesticide products, including some that the regulatory agency said could be mistaken for blackboard or sidewalk chalk by children. Another "Stop Sale Order" against Amazon was issued in January 2016 after the agency discovered that unregistered or misbranded insecticide bait products were also being offered for sale.
Last year, EPA's Office of the Inspector General (OIG) released a report finding the agency can better reduce risks from illegal pesticides by effectively identifying imports for inspection and sampling. The report finds low rates of inspection and sampling across the U.S. to stop the importation of pesticide products that violate federal laws and recommends increased training and coordination between U.S. Customs and Border Protection to deter the import of harmful pesticides. Illegal imports of pesticides can present significant human health and environmental risks and have been linked to poisonings of children and pets. Illegal imports include high-hazard pesticides that can be counterfeit, produced at unregistered establishments, or produced using unauthorized ingredients.
With inspection guidelines being voluntary and set at only two percent —which is still not being met— advocates say that there will continue to be pesticide products being sold illegally to unsuspecting U.S. customers. These pesticides may contain ingredients banned in the U.S. or applied in ways that can pose risks to human health.
In March 2017, over 30 environmental and public health groups, joined by several environmentally responsible businesses, sent a letter to Amazon CEO Jeff Bezos, urging him to remove products linked to pollinator declines from the retailer's website. Citing federal inertia that has allowed pollinator declines to continue at alarming rates, the groups pointed to the need for action from private companies to combat known threats to pollinators, in this case a class of pesticides known as neonicotinoids. Neonicotinoid pesticides are found in many home and garden products, and have been determined by the U.S. Environmental Protection Agency to be highly toxic to bees. According to the letter, "independent scientific literature associates the use of bee-toxic pesticides, particularly neonicotinoids, with impaired pollinator health and decline, including reduced populations of native bees, butterflies and other beneficial organisms." The groups call on Amazon "to use its influence as the largest online retailer in the U.S. to lead marketplace change and protect pollinators by prohibiting the sale of pollinator-toxic neonicotinoid pesticide products, educating consumers on the availability of safer, "pollinator friendly" alternatives." The letter to Amazon was accompanied by a product list identifying over 100 products sold on Amazon's website that contain bee-toxic neonicotinoid pesticides.
To ensure that you are not buying or have not bought an illegal pesticide product, check the label for an EPA registration number or visit the website information provided. If you are still unsure, contact Beyond Pesticides for assistance.
All unattributed positions and opinions in this piece are those of Beyond Pesticides.
Source: Reuters