13
Feb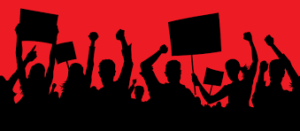 (Beyond Pesticides, February 13, 2018) Arguments by the U.S. Food and Drug Administration (FDA) to withhold from public and court review key documents revealing how it approved the first genetically engineered (GE) salmon were rejected by the Ninth Circuit Court of Appeals. Now, documents detailing how the agency reviewed and approved the GE animal will have to be produced for court review in the ongoing case challenging its controversial approval.
Thousands of pages of government documents pertaining to the 2015 approval of GE salmon for human consumption were being withheld even after plaintiffs challenging the approval demanded that FDA provide all the information the agency considered in its decision. The case, Institute for Fisheries Resources v. Burwell, Case No. 3:16-cv-01574-VC, brought by the Center for Food Safety (CFS) and Earthjustice on behalf the Institute for Fisheries Resources, Pacific Coast Federation of Fishermen's Associations, Golden Gate Salmon Association, Kennebec Reborn, Friends of Merrymeeting Bay, Cascadia Wildlands, Ecology Action Center, Friends of the Earth, Center for Biological Diversity, Food and Water Watch, and the Quinault Indian Nation, was filed in 2016 after FDA approved its first-ever GE food animal, an Atlantic salmon engineered to grow quickly.
The lawsuit challenges FDA's claim that it has authority to approve and regulate GE animals as "animal drugs" under the 1938 Federal Food, Drug, and Cosmetic Act. Those provisions were meant to ensure the safety of veterinary drugs administered to treat disease in livestock and were not intended to address entirely new GE animals that can pass along their altered genes to the next generation. Many are concerned that the approval of GE salmon opens the door to other GE animals like chickens, cows, sheep, goats, rabbits,  and pigs that are reportedly in development.
The plaintiffs demanded that FDA provide all of the documents the agency considered in its decision and last January, the lower court agreed. Several months later, FDA sought to overturn that decision by seeking a writ of mandamus from the appeals court, an extraordinary mechanism that is hardly ever used for routine document disputes. In its mandamus petition, the Trump Administration raised a dangerous argument, with severe ramifications for effective court review of government actions—that defendant agencies can determine unilaterally what information to give to courts reviewing their decisions, and do not have to disclose any internal materials, even if the agency considered those materials in its decision. If adopted, this view would cause far-reaching damage to public review of agency decisions that have major impacts on everyday life.
"Our courts provide a level playing field where not even the federal government is above the law," said Steve Mashuda, managing attorney for Oceans at Earthjustice and counsel in the case. "Federal agencies cannot avoid accountability by omitting inconvenient facts and presenting a fictional account of their decisions."
Last month, the Ninth Circuit agreed, issuing a short order denying the appeal. FDA will now have to produce the rest of the GE salmon documents. Last summer, the plaintiffs opposed FDA's appeal, as did two dozen law professors who are experts on administrative and environmental law.
"Dictatorial secrecy is antithetical to democracy. This is a safeguarding win for government transparency, accountability, and meaningful judicial review of government decisions," said George Kimbrell, of CFS and counsel in the case. "We look forward to the next stages of this case."
In approving the GE salmon, FDA determined it would not require labeling of the GE fish to let consumers know what they are buying. FDA's approval also ignored comments from nearly 2 million people opposed to the approval because the agency failed to analyze and prevent risks to wild salmon and the environment, as well as fishing communities.
CFS notes that the lawsuit also highlights FDA's failure to protect the environment and consult wildlife agencies in its review process, as required by federal law. U.S. Atlantic salmon and many populations of Pacific salmon are protected by the Endangered Species Act and in danger of extinction. Of concern is the risk of GE salmon escaping or accidental release into the environment. The new species could threaten wild populations by mating with endangered salmon species, outcompeting them for scarce resources and habitat, and/or introducing new diseases. There is a high risk for GE organisms to escape into the natural environment, and that GE salmon can crossbreed with native fish.
For more information on the human environmental hazards associated with GE technology, and national and local efforts to label GE food, visit Beyond Pesticides' Genetic Engineering webpage.
All unattributed positions and opinions in this piece are those of Beyond Pesticides.
Source: Center for Food Safety