23
Mar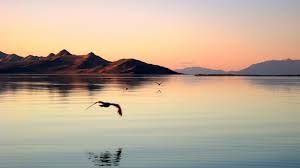 (Beyond Pesticides, March 23, 2018) French scientists and ornithologists say parts of the country's forests, streams, and bucolic landscapes could be completely devoid of birdsong this year, as the results of two recent studies show staggering declines in bird populations throughout the nation linked to the intensification of agricultural practices and pesticide use. The advent of so many significant wildlife declines at the same time –now recognized in birds, but also seen in pollinators and insect populations–is leading many to wonder whether the modern world has forgotten the warnings of Rachael Carson's Silent Spring back in 1962.
"We've lost a quarter of skylarks in 15 years. It's huge, it's really, really huge. If this was the human population, it would be a major thing," said Benoit Fontaine, PhD, of France's National Museum of Natural History and co-author of one of the new studies to The Guardian. "We are turning our farmland into a desert. We are losing everything and we need that nature, that biodiversity – the agriculture needs pollinators and the soil fauna. Without that, ultimately, we will die."
The French National Museum of Natural History and the National Centre for Scientific Research each conducted an investigation into country's bird populations, with the former studying nationwide declines, and the latter focusing in on agricultural land in the French countryside. While certain species like the wood pigeon, blackbirds, and chaffinches, are growing in abundance on a national scale, they are being decimated in rural areas.
Overall, the data show 30% declines in bird populations on average during the last 15 years, with certain species doing particularly poorly.  Seven in ten meadow pipits have been lost, as well as eight in ten partridges. Records find that the decline deepened since 2008/2009, when a European policy that required a certain amount of a farm field be left fallow each year was revoked. Scientists also correlate the declines to the widespread use of systemic, persistent, neonicotinoid insecticides.
As Rachael Carson wrote in Silent Spring, "In nature nothing exists alone." Birds that are not directly harmed by pesticide exposure can still be stressed and killed by the disruption of ecological balance. A study published in October of last year found 75% of insect abundance has been lost in European nature preserves over the past 30 years. "All birds are dependent on insects in one way or another," said Dr. Fontaine to The Guardian. "Even granivorous birds feed their chicks insects and birds of prey eat birds that eat insects. If you lose 80% of what you eat you cannot sustain a stable population." Like pollinators, pesticide use is the common denominator in these declines. It also happens to be the most straightforward issue to address.
In Silent Spring, Rachel Carson challenged the modern world to slough off the poisons we've put down on the Earth in favor of an approach that ensures ecological stability. "We stand now where two roads diverge," she wrote. "But unlike the roads in Robert Frost's familiar poem, they are not equally fair. The road we have long been traveling is deceptively easy, a smooth superhighway on which we progress with great speed, but at its end lies disaster. The other fork of the road — the one less traveled by — offers our last, our only chance to reach a destination that assures the preservation of the earth."
With researchers indicating that the results of this study show the natural world trending towards catastrophe, it appears that we may again be at a crossroads. To address the issue, advocates call for the support of food production systems that protect wildlife and the wider environment, while maintaining yields.
Dr. Fontaine of the French National Museum summed up the predicament for the farming community, indicating to The Guardian that farming and wildlife preservation are not mutually exclusive. "Farmers are really willing to do that," he said. "They live with a system which is based on large firms that make pesticides and they have to cope with that. They are not the bad guys. The problem is not agriculture, but the solution is really the farmers."
Attempts to institute practices that protect the natural world are viewed as a threat to profit margins by large agrichemical firms. Studies that find problems with the chemicals a company produces have been attacked, and there have been numerous instances where pliable scientists, experts, and reporters are found to excuse chemical company products from fault, muddle the research, and head off policymaking that would adequately address concerns.
The European Union is set to vote as soon as this month on a proposal that would ban all outdoor uses of the neonicotinoid chemical class, identified by thousands of independent scientific studies to be the key factor behind declines in insect pollinators, and in the current research to be a proximate cause of bird declines.  In the U.S., residents can help build support for a similar measure that would suspend these chemicals unless eventually found to be safe for pollinator populations. Act now, and urge your member of Congress to join in support, so that we may finally begin to move down the path that avoids disaster and preserves life on earth.
All unattributed positions and opinions in this piece are those of Beyond Pesticides.
Source: National Centre for Scientific Research (French – Google Translate Link), The Guardian