20
Mar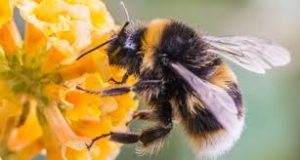 (Beyond Pesticides, March 20, 2018) Regulations that separate ingredients in pesticide products as either "other/inert" or "active" have no scientific basis, according to a new review of the toxicity of formulated pesticide products published in the journal Frontiers in Public Health. Despite widespread awareness that "other" or "inert" pesticidal ingredients present toxicity concerns, only "active" ingredients undergo a full risk assessment, and pesticide products containing both active and inert ingredients are not tested in formulation before being sold to the public. Using glyphosate and neonicotinoid based products as examples, the study recommends sweeping changes to the way pesticide formulations are regulated in the Western world.
Inert, or other ingredients –not disclosed on pesticide product labels, are often adjuvants that are added to a pesticide formulation to modify the effect of the active ingredient. However, they can also be sold separately and used in agriculture where pesticides are often "tank mixed" on site before application. Adjuvants take many forms, including surfactants, dyes, stabilizers, propellants, emulsifiers, solvents, antifoaming agents, and still other uses. Surfactants, likely the most common adjuvant, are added to a pesticide formulation in order slow the degradation time or improve the penetration of the active ingredient on a target site. Ethoxylated alkylphenols, like POEA, are commonly used surfactants in pesticide formulations. Researchers found that diesel fuel and kerosene are oft-used as antifoaming agents, polyvinyl polymers are used as drift retardants, and octanol and other fatty alcohols are used as solvents to increase the mobility of an active ingredient within a target pest or weed.
While these chemicals can be more toxic than an active ingredient in a pesticide formulation, their designation as "inert" is rooted in old regulations based on old science. Under the Federal Insecticide Fungicide and Rodenticide Act (FIFRA), passed in 1947, only chemicals specifically intended to kill pests are considered "active" in a formulation, while others are disregarded. According to researchers, 50 years later, as a result of surveys that found the public considers the term "inert" to mean biologically inactive, EPA did not begin thorough testing of these chemicals. Instead, the agency began using the term "other" to describe adjuvant ingredients.
"Exposure to environmental levels of some of these adjuvant mixtures can affect non-target organisms — and even can cause chronic human disease," says study co-author Robin Mesnage, PhD to Science Daily. "Despite this, adjuvants are not currently subject to an acceptable daily intake and are not included in the health risk assessment of dietary exposures to pesticide residues."
Researchers reviewed the literature on the most commonly used pesticide products on the market, those that contain the active ingredient glyphosate, and those with an active ingredient in the neonicotinoid class of chemicals. For glyphosate-based herbicides, researchers found problems with simply identifying what formulation was tested within a given study. Concerningly, many studies indicate that they're testing glyphosate, when in fact they're testing a glyphosate-based herbicide like Roundup. According to the review, there are over 750 glyphosate-based herbicides, with a wide range of different adjuvants present in formulation. Some commercial formulations of glyphosate are 1,000 times more toxic than technical grade glyphosate, according to researchers. There are even variations in toxicity depending on the type of inert used. The notorious adjuvant POEA, noted for its demonstrated ability to kill human cells, can differ in toxicity based upon the length of the tallow amine chain and ratio of oxides to tallow amine. Research reviewed indicates that the toxicity of POEA to human cells, based on the tallow amine chain, can differ by a factor of 100 between different formulations. Given that studies have found POEA in farmer fields, the authors warn that it may be entering the food supply undetected.
Similar problems were encountered while reviewing neonicotinoid-based insecticides. Scientists point to issues with organosilicon surfactants used to increase the penetration of the active ingredient into a target insect. These chemicals can comprise 2% of a "tank mix" often used to spray almond orchards that bees honey pollinate. The scientific literature has linked honey bee exposure to organosilicons to acute toxicity, impacts on olfactory learning, and contamination of beeswax and pollen stores. One study, which Beyond Pesticides reported on previously, found that organosilicon surfactants result in a range of negative effects on honey bees, including increased susceptibility to viruses. Although deemed to be one of the "safer" inerts, a small amount (100pM) of organosilicon that was found to kill 60-100% of honey bees, resulted in no effect when the bees were exposed to the same concentration of POEA.
Without testing, there is no ability to determine whether the addition of an adjuvant to a pesticide formulation has increased or decreased its toxicity. One neonicotinoid-based product, Apache 50 WG, was found to be 46.5 times more toxic than its active ingredient on a tested species. Two other products containing the neonicotinoid thiamethoxam as an active ingredient, Calypso  480SC and Actara 240 SC registered toxicity two and three times lower than technical grade thiamethoxam, according to researchers.
Authors of the review conclude that the current pesticide regulatory system is broken and incapable of adequately assessing risk. "Testing of whole pesticide formulations instead of just active ingredients alone would create a precautionary approach, ensuring that the guidance value for the pesticide is valid for the worst-case exposure scenario," said Dr Mesnage.  Additional recommendations include biomonitoring populations to identify adjuvant body burden, and including inerts in food product testing.
Beyond Pesticides has long advocated for an alternatives assessment to pesticide regulation. When a pesticide active ingredient, inert ingredient, or its formulation shows indication of adverse effects, an alternatives assessment first asks whether there are viable, less toxic alternatives that could achieve the same goal. If there are, additional resources are focused on that product, and the toxic chemical or formulation is not commercialized or sold to consumers.
A lawsuit launched by Beyond Pesticides and other environmental organizations attempted to force U.S. Environmental Protection Agency (EPA) to require inert ingredient disclosure on a pesticides label. After a petition was sent in 2006, the agency appeared to be gearing up to require listing, but all progress halted soon after. EarthJustice sued EPA for undue delay, but EPA then retracted its intent to move forward. After another lawsuit, a federal judge recently ruled that EPA had no responsibility to complete rulemaking and require listing of inert ingredients. Instead, EPA provided a list of 72 inert ingredients that are no longer in use, with no information on the nearly 300 other "other" ingredients allowed in pesticide formulations by the agency.
For more information on inert ingredients, see Beyond Pesticides' report delivered to the National Organic Standards Board.
All unattributed positions and opinions in this piece are those of Beyond Pesticides.