25
May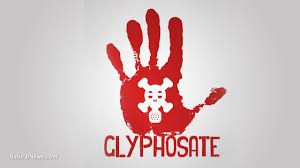 (Beyond Pesticides, May 25, 2018) The results of a pilot study conducted by an international team of researchers finds that exposure to the herbicide glyphosate results in adverse health effects at levels below those regulators deem "safe" or acceptable. These results represent the first phase of a Global Glyphosate Study based at the Ramazzini Institute in Bologna, Italy, in coordination with the University of Bologna, the Italian National Institute of Health, George Washington University, and the Icahn School of Medicine at Mount Sinai, NY. Researchers are aiming to provide a truly independent, comprehensive evaluation of the risks posed by glyphosate-based herbicides.
The pilot study, available now on the research team's website and later this month in the journal Environmental Health, focused on generating data on how glyphosate effects early-life stages of development. A three-month study on rats, used as a surrogate for human development until 18, exposed the animals to both technical grade glyphosate and the formulated herbicide Roundup. Rats ingested 1.75 miligrams of glyphosate or Roundup per kilogram of body weight each day from the womb until 13 weeks after weening. This is the chronic reference dose used by the U.S. Environmental Protection Agency, and an exposure rate at which the agency indicates humans will experience no adverse health effects.
Researchers found that Roundup exposure results in a range of adverse impacts to important biological processes. Biomarkers related to sexual development and genotoxicity, the ability to damage the genetic information within a cell, were found, as well as changes to the make-up of the rats' gut microbiome. The rat microbiome underwent significant shifts before what would correspond as the onset for puberty in human life, indicating that glyphosate may impact young individuals during a "critical window of vulnerability" in the development of one's intestinal flora. Formulated Roundup was also found to have a more significant impact on the gut microbiome than technical grade glyphosate, which researchers indicated may be indicative of synergistic impacts between glyphosate and inert ingredients in Roundup's formulation.
"By its very nature and purpose, the pilot study does not resolve the uncertainties puzzling the various Agencies (IARC, EFSA, ECHA) as to whether glyphosate and Glyphosate Based Herbicides (GBHs) are carcinogenic or not, but it does highlight health effects that are equally as serious, that might manifest as long-term oncological pathology, and that might affect a huge number of people, given the planet-wide use of the GBHs," said Phillip Landrigan, MD, of Ican School of Medicine at Mount Sinai said in a press release "These early warnings must be further investigated in a comprehensive long-term study."
In order to achieve independence from outside interests on either side of the glyphosate debate, researchers aim to fund their project through crowdsourcing. The 300,000 euro pilot study was funded by 30,000 Italian residents, and the team is now accepting donations for the first stage of its long-term study. Researchers indicate the long-term study will look not only at carcinogenicity and chronic toxicity, but also review impacts relating to developmental and reproductive toxicity, fertility, gene expression, the microbiome, nervous system effects, critical windows of susceptibility, and prenatal, locational, and neonatal exposure. The long-term study will also investigate variations in impact between formulated Roundup and technical grade glyphosate. As researchers note, "This will be the most comprehensive study on GBHs to date and it will last 3-4 years."
During the study period, researchers will create a scientific committee comprised of international experts to evaluate the study's process and ultimately review its results. The team expects the study to provide "solid independent results" that can be integrated into risk assessments for glyphosate moving forward.
For more information, see Beyond Pesticides' Monsanto's Roundup (Glyphosate) Exposed and factsheet on Glyphosate (Roundup). Also see Beyond Pesticides' Gateway on glyphosate.
In the meantime, those concerned about exposure to Roundup and other toxic synthetic herbicides in and around their homes and communities can take action to eliminate its use. Start by letting us know you're ready to fight for a pesticide-free community. And to avoid exposure to glyphosate through food, choose organic, which never allows the use of glyphosate, genetically engineered foods, or other hazardous pesticides.
All unattributed positions and opinions in this piece are those of Beyond Pesticides.
Source: Global Glyphosate Study