15
May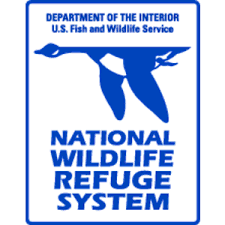 (Beyond Pesticides, May 15, 2018) According to a new report from the Center for Biological Diversity (CBD), hundreds of thousands of pounds of pesticides are sprayed on lands that are designated as refuges for wildlife and protected under U.S. law. Approximately 490,000 pounds of pesticides have been sprayed on crops grown in national wildlife refuges in 2016 alone. Pesticide use in these sensitive areas poses risks to pollinators, aquatic organisms, migratory birds, and other wildlife on refuges that were created to protect them.
The report, No Refuge, released last week, analyzes pesticide use on national wildlife refuges using records obtained through a Freedom of Information Act request. The report finds that in 2016 more than 270,000 acres of refuge lands were sprayed with pesticides for agricultural purposes. Five national wildlife refuge systems are identified as most reliant on pesticides for agriculture:
Klamath Basin National Wildlife Refuge Complex in California and Oregon, with 236,966 pounds of pesticides;
Central Arkansas Refuges Complex in Arkansas, with 48,725 pounds of pesticides;
West Tennessee Refuge Complex in Tennessee, with 22,044 pounds of pesticides;
Tennessee National Wildlife Refuge Complex in Tennessee, with 16,615 pounds of pesticides; and,
Chesapeake Marshlands National Wildlife Refuge Complex on the Eastern Shore of Maryland and Virginia, with 16,442 pounds of pesticides.
Intensive commercial farming has become increasingly common on refuge lands, especially since the advent of genetically engineered (GE) crops like corn and soybean. Increased pesticide use, especially pesticides like glyphosate, 2,4-D, and dicamba threaten the long-term health of these sensitive habitats and the wildlife that depend on them. The report finds that more than 55,000 acres in the refuge system were treated with 116,200 pounds of glyphosate, the pesticide that has caused widespread decreases in milkweed plants, helping to trigger an 80 percent decline of the monarch butterfly over the past two decades. Over 15,000 pounds of 2,4-D was used on more than 12,000 refuges acres, and 6,800 pounds of paraquat dichloride was used on over 3,000 acres. These pesticides are toxic to mammals, aquatic organisms and can potentially jeopardize endangered and threatened species.
"These pesticides are profoundly dangerous for plants and animals and have no place being used on such a staggering scale in our wildlife refuges," said Hannah Connor, a senior attorney at CBD who authored the analysis. "The Interior Department needs to put an end to this outrage and return to its mission of protecting imperiled wildlife, not row crops."
Aerial spraying of pesticides routinely occurs on refuge lands. In 2016, 107,342 acres were aerially sprayed with 127,020 pounds of pesticides, including approximately 1,328 pounds dicamba, a pesticide that is known to drift for miles and adversely affect off-site areas and non-target species. The report calls for an end to the use of toxic pesticides on the refuges, saying, "The widespread use of pesticides for private agricultural purposes on national wildlife refuges conflicts with the mission of the refuge system and creates a legacy of chemical pollution that threatens the long-term health of these essential ecosystems."
A federal lawsuit, filed by Center for Food Safety (CFS), Public Employees for Environmental Responsibility (PEER), Sierra Club, and Beyond Pesticides, challenged the U.S. Fish and Wildlife Service (FWS) over farming practices in five refuges in the Midwest (IL, IA, MN and MO) and sought to force the agency, which oversees refuges, to stop these practices until it completes rigorous analyses of their environmental impacts. In 2014, FWS announced it will phase out the use of GE crops to feed wildlife and ban neonicotinoid insecticides on all wildlife refuges nationwide beginning January 2016. In its statement the agency said, "We have demonstrated our ability to successfully accomplish refuge purposes over the past two years without using genetically modified crops, therefore, it is no longer possible to say that their use is essential to meet wildlife management objectives." FWS continued, "We have determined that prophylactic use, such as a seed treatment, of the neonicotinoid pesticides that can distribute systemically in a plant and can potentially affect a broad spectrum of non-target species, is not consistent with Service policy. We make this decision based on a precautionary approach to our wildlife management practices and not on agricultural practices." FWS is the first federal agency to restrict the use of GE crops in farming in the U.S. and the use of neonicotinoids based on a precautionary policy.
Scientists warn that the use of GE crops leads to increased pesticide use on refuges, negatively affecting birds, aquatic animals, and other wildlife. A vast spectrum of recent scientific findings has implicated neonicotinoids in pollinator declines and ecosystem harm. Reports from the U.S. Geological Survey routinely find widespread pesticide contamination of surface waters throughout the U.S.
For nearly a decade, Beyond Pesticides, CFS, and PEER campaigned against GE crops and pesticide use on refuges. In March 2009, CFS and PEER won a lawsuit, filed in 2006, halting GE plantings on Prime Hook National Wildlife Refuge in Delaware. In 2011, the groups forced a legal settlement ending GE planting on refuges throughout the 12-state Northeast Region. In 2012, a federal court formally halted the planting of GE crops on all National Wildlife Refuges in the Southeastern U.S., as well as ordered steps to mitigate environmental damage from their previous illegal cultivation.
For more information on pesticide impacts on wildlife, visit Beyond Pesticides' wildlife page. For information on what you can do to protect bees and other pollinators, see Beyond Pesticides BEE Protective campaign information.