17
May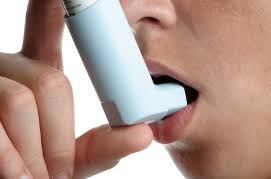 (Beyond Pesticides, May 17, 2018)  Among the many reports of the salutary effects of nature on human health and well-being comes new research demonstrating that children who live in "green" neighborhoods have reduced risk of developing asthma. Researchers Jeroen Douwes, PhD and Geoffrey H. Donovan, PhD, of New Zealand's Massey University (Centre for Public Health Research) and the U.S. Forest Service, respectively, conducted the longitudinal study with New Zealand subjects born in 1998, following them until 2016. The authors say the study results "suggest that exposure to greenness and vegetation diversity may be protective of asthma."
Of concern are the pesticides used in green spaces. See Beyond Pesticides' brochure, Asthma, Children, and Pesticides and El Asma, los Niños y los Pesticidas: Lo que usted debe saber para proteger a su familia. Also, see Children and Pesticides Don't Mix.
In addition to the well-substantiated benefits of exposure to nature — reduction of the experience of stress; reduction in production of cortisol (the "stress" hormone that is linked to weight gain, hypertension, cardiac disease, weakened immune function, and loss of bone density); improved mental health; better cognitive function; and lower  BMI (body mass index) — this latest research evaluates the impact on children's risk for asthma.
The research project used a large database of individual-level information maintained by the New Zealand government (done anonymously and in a secure lab to protect children's privacy) to track children's living environments from birth to age 18, quantify the "greenness" of those environments using satellite imagery and land-use data, and link to health records throughout each child's life. The study measured "greenness" through a metric called the "normalized difference vegetation index," and used standard deviations from that to categorize the plant systems to which children were exposed. It also controlled for numerous factors that might have been co-contributors to outcomes, including socioeconomic status, education, ethnicity, and income.
Project results show that not only is there benefit to growing up around green vegetation, but interestingly, that not all "green" has the same influence on asthma risk. Children living in greener areas were less likely to become asthmatic, but there was additional protective effect when the vegetation to which they were exposed was more diverse. The presence of more species apparently confers greater protection. And some land cover considered in the study — plants that are (in New Zealand) non-native, low-biodiversity species, such as exotic conifers and gorse — not only conferred no protection, but also, actually constituted a risk factor.
The incidence, as well as the health and cost consequences, of asthma are considerable: 334 million people are affected worldwide. In "developed," English-speaking countries, such as the U.S., New Zealand, the UK, and Australia, approximately one in six people suffer from it. As the project investigators note, better prevention and treatment options are urgently needed. The decline in biodiversity around the world, due to impacts from climate change, pesticide use, and expansion of the human-made landscape and resultant habitat destruction, among other factors, is a growing environmental concern. This research suggests it may also be a growing public health threat.
What explains the mechanism for this protective effect of exposure to diverse plants in kids' environment? One idea that has been advanced is the "hygiene hypothesis," which posits that optimal development of the human immune system requires exposure to a wide variety of microbes, especially early in life. It also suggests that reduced exposure to a multitude of microbes — whether by virtue of living without much in the way of greenscape in one's early surrounds, overexposure to antibiotics (medically or through diet), exposure to pesticides (environmentally or dietarily), anti-bacterials use (in personal care products, in particular), or perhaps simply living an über-clean home — may make children more vulnerable to immunological diseases, such as asthma and allergies, via a less-well-developed immune system.
This hygiene hypothesis could also explain why it is that children who grow up with siblings (especially multiple), or with animals (farm or pet), are less likely to become asthmatic. (The more "bugs," it seems, the better.) Now, growing up with green biodiversity can be added to this list of protective factors. Studies have demonstrated that people who live in more-biodiverse areas actually have a greater variety of microbes on their skin. (Remember that humans contain, internally and externally, 10 times more microorganisms than human cells!) A greater range of "challenges" (i.e., exposure to a broad variety of microbes) to the human immune system in the early years of life appears to stimulate a healthy immune response, likely resulting in a more-robust immune system. The researchers do note that lower stress levels and increased physical activity, both of which are associated with living proximate to green space, may be an additional explanation for the protective effects.
Beyond Pesticides has reviewed research on the relationship of pesticide use to asthma, identified risks specific to children's health, and makes suggestions to help protect children and others from pesticides that increase the risk of developing the disease. There is need for research that would consider whether, within the frame of this study — the more "green," the less risk of asthma — there is any differential risk for children exposed to landscapes managed with pesticides, herbicides, and/or fungicides, and to those either entirely "unmanaged" or managed organically. For more information on children and pesticides, see Beyond Pesticides webpage on hazards of pesticides for children's health.
All unattributed positions and opinions in this piece are those of Beyond Pesticides.
Source: https://theconversation.com/children-living-in-green-neighbourhoods-are-less-likely-to-develop-asthma-96190