22
Aug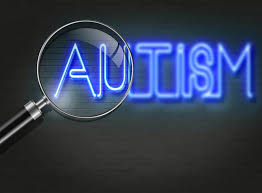 (Beyond Pesticides, August 22, 2018) Mothers with high levels of DDT's major metabolite, DDE, are more likely to have their children diagnosed with autism, according to a study published in The American Journal of Psychiatry this month. Though this study links autism to long-banned DDT, it raises significant concerns about legacy contamination from this chemical, which remains ubiquitous in the environment and in human bodies. With an increasing number of studies linking autism and other developmental disabilities to pesticides, the need to transition to safer, organic methods of farming is now more important than ever before.
The study, Association of Maternal Insecticide Levels With Autism in Offspring From a National Birth Cohort, measured maternal serum levels of Finish women during early pregnancy whose children were born between 1987 and 2005. Specimens were analyzed for DDE as well as PCB contamination. Mothers with DDE at the highest 75% threshold reportedly had a 132% (1.32x odds ratio) increased risk of having a children diagnosed with autism after adjusting for confounders such as age and history of psychiatric disorders. Moms above the 75th percentile had their chances of a child's autism diagnosis increase by 221% (2.21x odds ratio). The study found no connection between PCBs and risk of autism, however.
This is not the first study linking organochlorine pesticides like DDT/DDE to autism spectrum disorders. A 2016 study looking at children born to mothers in Southern California between 2000 and 2003 identified those with organochlorine contamination in the highest 25% having an 80% increased risk of autism.
And while DDT/DDE is what the current research focuses on, there is growing evidence that pesticides still on the market play a role in the development of autism spectrum disorders. A 2014 study published by the CHARGE (Childhood Autism Risks from Genetics and the Environment) project at University of California, Davis found that living near a field where synthetic pyrethroid insecticides were applied during a woman's third trimester increased the risk of that woman having a child with autism by 87%. Another study published in 2017 found that communities that aerially sprayed synthetic pyrethroids for mosquito control were 37% more likely to have higher rates of childhood developmental delays and autism spectrum disorders than communities that did not have aerial spray programs.
While pesticides may ultimately be only one piece of the puzzle in determining exact causes of autism spectrum disorders, the available science provides reason to take a precautionary approach to the continued use and introduction of toxic synthetic pesticides in the environment. Beyond Pesticides' Pesticide Induced Diseases Database lists over 150 studies linking pesticides to learning and developmental disorders, with one third of these evaluating connections to autism.
We can eliminate the use of toxic pesticides in producing our food, managing of public spaces, and controling invasive species. Organic food production and land management employs least-toxic pesticides only as a last resort, and represents one of the needed paths forward in building a future free of concern about the health impacts of of environmental chemical exposure.
All unattributed positions and opinions in this piece are those of Beyond Pesticides.
Source: American Journal of Psychiatry