13
Nov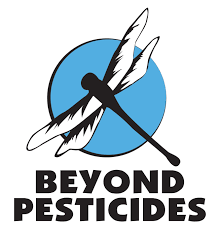 (Beyond Pesticides, November 13, 2018)Â We are living in extraordinary times that call for bold action. We face serious public health and environmental challenges and know that we must work to advance local, state, and federal action. Our program relies on your support, which elevates independent science to call for action. While the November 6 election results offer some important opportunities in our communities, state, and nation, we continue to face the power of the pro-pesticide lobby and those seeking to weaken the integrity of organic standards in the Farm Bill.
Please consider a donation to Beyond Pesticides because your support is critical to the ongoing challenges, as we leverage the opportunities. Check out our 2017 annual report, which captures the importance of our program in supporting the adoption of policies and practices at a time when the U.S. Environmental Protection Agency is curtailing its program, reversing previous decisions to restrict pesticide use, and ignoring scientific findings.
Your support enables us to continue our critical work at a critical time. In our annual report, we share our strategy for effecting the changes necessary to protect health and the environment in 2018 and moving ahead. Your support enables us to:
* Protect the local right to restrict pesticides and advance organic land management policies.
We are fighting to preserve the right of local governments to restrict pesticides against a chemical industry lobby attack in the 2018 Farm Bill. This is an attack on the democratic process and the authority of states. At the same time, we are fighting to stop state governments from preempting local authority to restrict pesticides on all land in the community, stopping chemical drift and run-off, and the contamination of waterways and the local ecosystem. Collaborating closely with local groups in almost every state, we are challenging the use of pesticides like glyphosate (Roundup) –a probable carcinogen, killer of bees, and destroyer of soil organisms and our gut microbiome.
*Â  Protect the integrity of organic standards and the USDA organic label.
We are fighting to protect the integrity of the organic standard setting process against another attack in the Farm Bill. By changing the review process, a provision will open the floodgates to allowed synthetic chemicals in organic production, handling, and processing. We have built an important law in the Organic Foods Production Act, which incorporates values and principles that build and regenerate soil, protect pollinators and biodiversity, eliminate toxic pesticide use, and contains a default provision that strictly limits synthetic chemicals in certified organic products. This will all change with the Farm bill amendment.
Beyond Pesticides advances change.
We speak up.
Our work is based on the belief that an active and informed citizenry and community-based organizations sharing information and strategies will drive decisions that protect health and the environment. Your support enables us to inspire action and provide people with the tools to carry out effective advocacy.
We advance public consideration of independent science.
We bring independent science to advocacy. Your support enables us to track the latest independent science, making sure it is accessible and understandable in the decision making context, maintained in databases that ensure that it is widely available and can be easily used in campaigns.
We seek the adoption of policy.
We believe that we must institutionalize changes in practices through precautionary policies that are responsive to new information and scientific understanding. Your support enables us to advance policies that ensure the adoption of management practices in sync with nature will enable human survival as a part of healthy ecosystems.
We put in place practices that eliminate toxic pesticide use.
The adoption of practices that implement the solution to or prevent a problem is critical to our strategic vision. Your support enables us to bring the resources to communities that put organic programs in place.
Our focus is on solving problems.
Our focus is federal. When standards of health and environmental protection are under attack by the very institutions established to prevent harm, the public's voice must be heard.
Our focus is state. When the federal government is out-of-step with actions necessary to protect health and the environment, state and local action is more critical than ever.
Our focus is community. When state governments ignore the local health threats to children, pets, pollinators, wildlife, and local waterways, local action is even more important.
Our focus is school. When schools use hazardous pesticides on their playing fields and in their buildings, action by administrators, teachers, and parents is the key to change.
Our focus is home. When the marketplace sells toxic products, services, and food that are harmful to families and the environment, individual action to source and demand safer products is required.
Our focus is organic and regenerative. The solution requires the use of production and management practices and products that are healthful and compatible with the ecosystem, where exposure to toxic chemicals does not poison workers and consumers and destroy life.
Our work identifies environmental and public health problems that threaten life. We see the solutions within our grasp, from the protection of land, air, and water, to a slowing of global climate change. With your support, we provide the hands-on support to make change happen.
Please consider supporting Beyond Pesticides today, by clicking on this link. We will get pesticides out of our communities and food production with your support!
Thank you!