07
Feb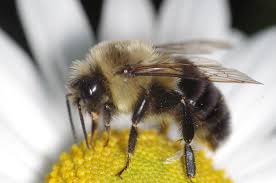 (Beyond Pesticides, February 7, 2019) A new study, released in Environmental Science and Policy, systematically reviews all state-level pollinator protection acts passed since 2000 and makes a somewhat dim diagnosis: as a rule, state policies fall far below the mark for protecting invaluable ecosystem services and ensuring long-term, sustainable food production. Authors judge the legislation against a set of pollinator protection policy benchmarks established in 2016 by a group of scientists from the Intergovernmental Science-Policy Platform on Biodiversity and Ecosystem Services (IPBES). Citing the ten policy recommendations laid out by IPBES experts, researchers point to the failure of all enacted state policies to address three main target areas – (1) to improve genetically modified crop risk assessment, (2) to incentivize farmers to make the switch from agrochemical dependence to sustainable benefits from ecosystem services, and, critically, (3) to support diversified farming systems. Beyond Pesticides notes one additional missed target: (4) funding for research on organic, diversified, and ecologically intensified farming.
The study includes a total of 109 state laws passed from 2000 to 2017, which authors tracked down by searching usa.gov and state legislative websites and by submitting requests to state librarians. To uncover common themes and patterns among these laws, researchers used NVivo text analysis software, coded to pull out words and phrases relating to the targeted policy areas. They find that policy targets shifted across the study span and seemed to track broad public awareness campaigns. In the mid-2000s, in response to mounting public attention around Colony Collapse Disorder, several states adopted policies aimed towards promoting honey bee health. In more recent years, a deeper appreciation for the importance of native pollinators has led to more broadly framed pollinator protection plans. Among these, researchers pointed to Minnesota, Vermont, Connecticut and California as models for crafting legislation designed to achieve comprehensive, programmatically supported pollinator protection plans.
Beyond Pesticides cautions against holding up existing pollinator protection plans (P3's) as models for lawmakers interested in building substantive measures to support sustainable agriculture. P3's are weakly construed and toothless, relying on "voluntary agreements" rather than substantive regulations to affect change. Moreover, along with almost every state-level pollinator policy on the books, P3's have failed to address the foremost driver of pollinator losses: over-dependence on toxic agrochemicals.
There are a few states, however, that have adopted a stronger stance. In the face of growing awareness of the devastating impacts of bee-toxic pesticides, in particular the infamous neonicotinoids, Maryland and Connecticut passed policies for stricter pesticide regulation. Most recently, a piece of Maryland legislation passed in 2017 banned neonicotinoids from use on state-managed pollinator habitat, building off of the gains made in the state's precedent-setting 2016 neonicotinoid consumer ban.
Overall, the researchers conclude that state-level policies have a long way to go to meet the standards of supporting sustainable agriculture. Among the major missed targets study authors identified are policies to incentivize and enforce, whenever possible, the transition from agrochemical dependence to ecosystem service farming. IPBES scientists have proposed adjusting insurance packages to provide incentives for farmers who move towards ecological intensification, including efforts to promote pollinators. In the long run, however, they say stricter pesticide regulations along with the naturally-enforced economic incentives of beneficial ecosystem feedback should replace the need for such methods and lead to broader adoption of organic and ecological farming methods.
According to an independent review of source documents by Beyond Pesticides, the policies studied failed yet another target: funding research on organic, diversified and ecologically intensified farming. Existing policies have supported research on managed honey bee health and adjustments to conventional agriculture and public land management. None have promoted research on improving yields to what IPBES scientists identified as "farming systems known to support pollinators": organic, diversified, and ecologically intensified farming. Beyond Pesticides holds the position that research on modest modifications to conventional farming is inadequate to meet the needs of our growing global population, which is threatened by unsustainable and ecologically devastating reliance on fossil fuels, water and chemical inputs. A complete transition to organic farming practices is imperative and urgent, according to Beyond Pesticides, to protect, reestablish and sustainably benefit from vital ecosystem services before they are completely wiped out.
Beyond Pesticides is a resource for activists wishing to expand their engagement into the legislative realm. For those already involved in ongoing pollinator legislation, you can draw lessons from documented successes and failures to build stronger, more targeted pollinator protection laws that enforce pesticide regulation and build economic incentives and supports for organic, ecologically sustainable practices. Stay abreast of ongoing legislation to protect pollinators and our food system at the state and national level by following the Beyond Pesticides Daily News Blog.
All unattributed positions and opinions in this piece are those of Beyond Pesticides.