27
May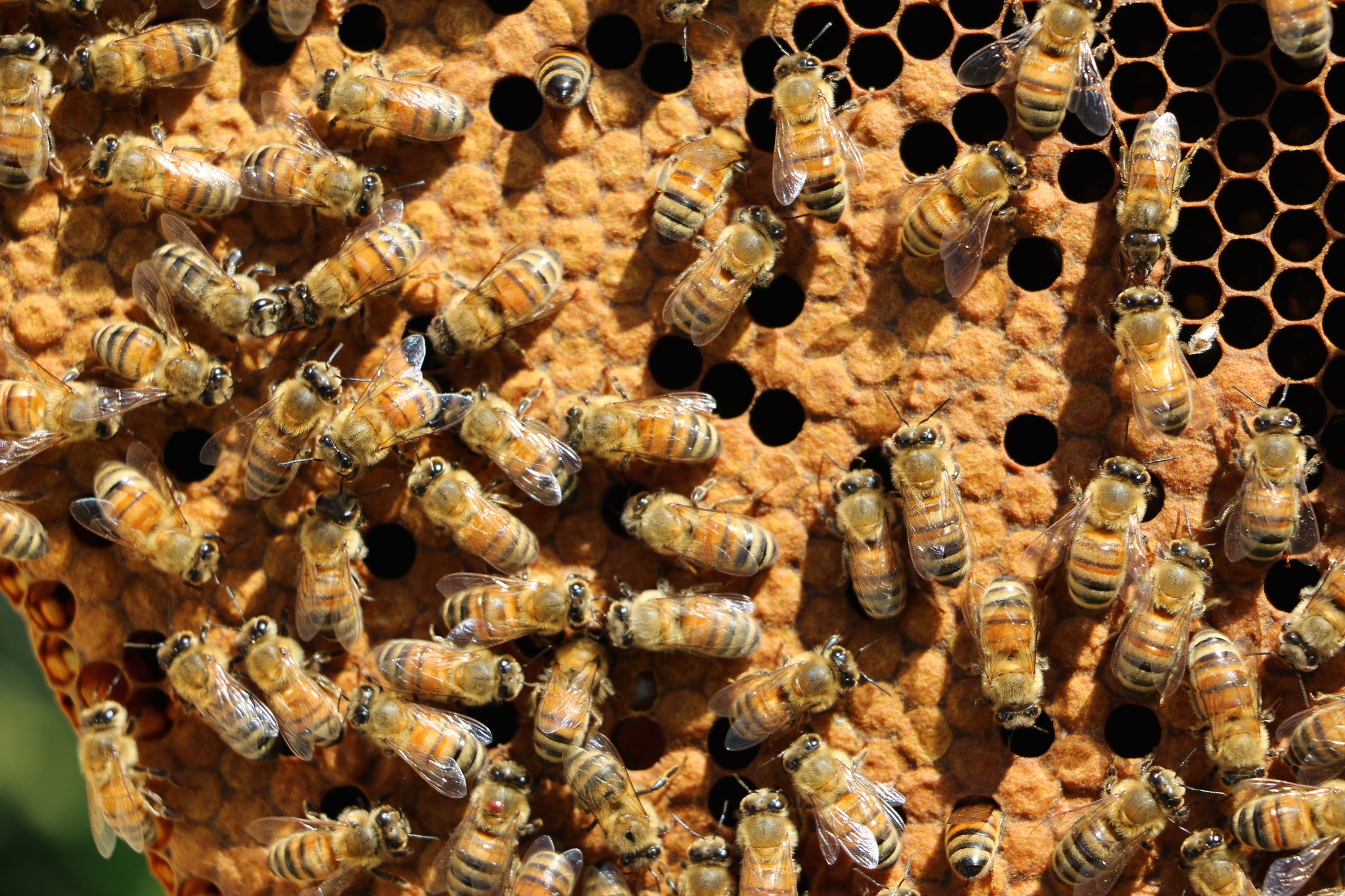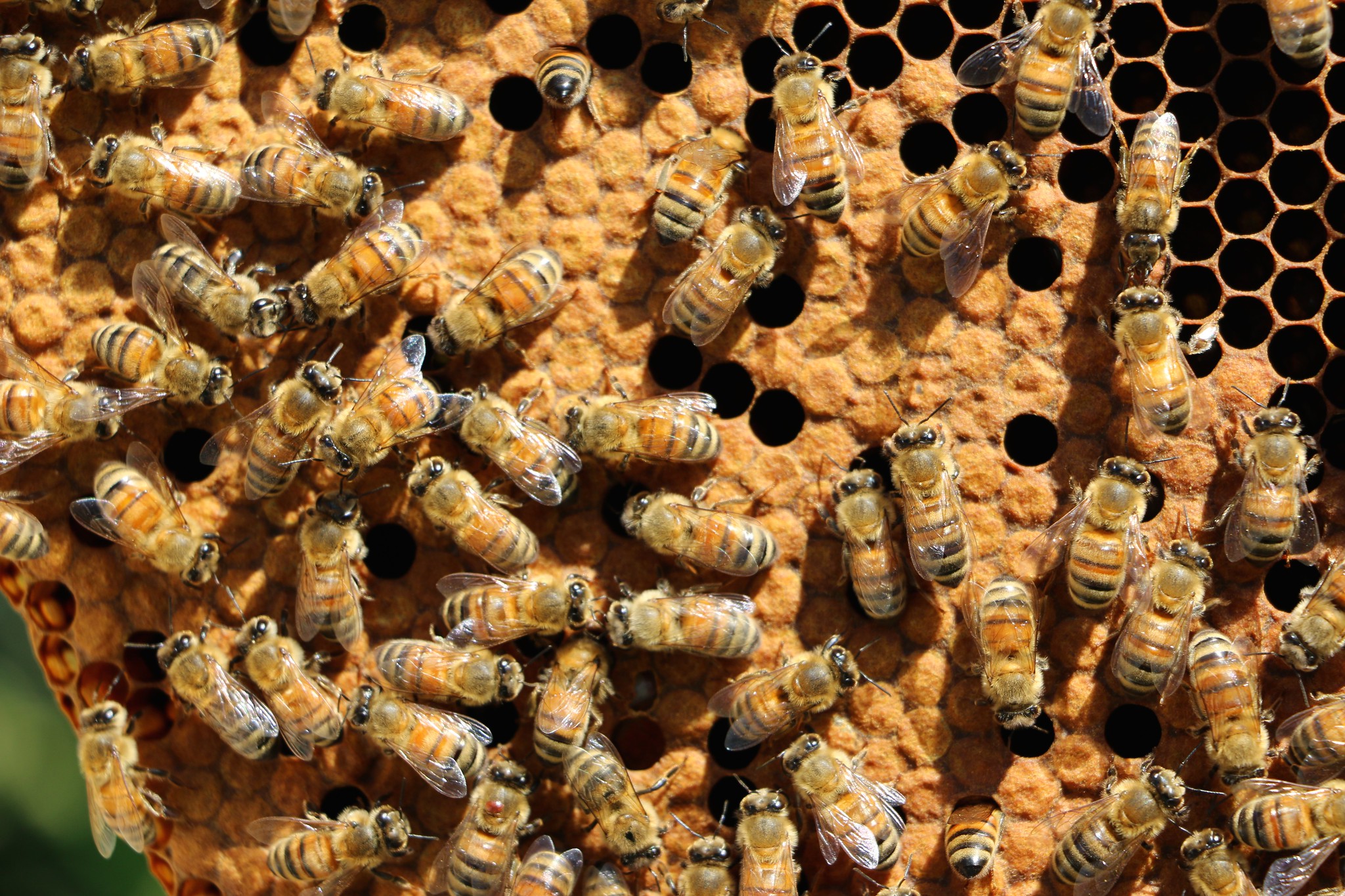 (Beyond Pesticides, May 27, 2020) Research published last week in the journal Scientific Reports uncovers new ways that neonicotinoid (neonic) insecticides hamper the growth and development of honey bee colonies. As new data on the link between neonics and pollinator declines continues to flow from academic institutions, the U.S. Environmental Protection Agency (EPA) has re-opened the public comment period on its proposal to renew the registration of these highly toxic insecticides.
The present study, led by German scientists at Goethe University Frankfurt am Main, uses new video techniques to observe the behavior of honey bees behind a glass-pane hive. Researchers filmed their study from start to finish, focusing on the effect of chronic sublethal doses of the neonciotinoids clothianidin and thiacloprid. Colonies were fed these chemicals in a sugar syrup over the course of three weeks in May and June.
Even at low levels, scientists found significant changes to brood rearing and development, and the behavior of nurse bees. Nurse bees play a pivotal role in honey bee colonies. These young worker bees clean out old brood cells (where larvae develop), feed larval bees after a queen lays its eggs, and finish by capping a brood cell with wax. Within capped cells, larval bees undergo metamorphosis and turn into fully developed honey bees.
Results showed that nurse bees exposed to low doses of neonics fed larvae less often, causing larval development to take up to 10 hours longer than hives without exposure. "For the first time, we were able to demonstrate that neonicotinoids also change the social behavior of bees," study coauthor Paul Siefert, PhD, said in a press release. "This could point to the disruptions in nursing behavior due to neonicotinoids described by other scientists."
The mechanism researchers discovered may help explain why neonic-exposed honey bee colonies are at increased risk of varroa mite infestation. In addition to depressing grooming behavior in adult workers, delays in brood development—and thus longer periods where larvae are uncapped -makes it easier for varroa mites to invade a hive and feed on pupae and larvae.   
The new method of study design and observation is an important step forward. "Our innovative technology makes it possible to gain fundamental scientific insights into social interactions in bee colonies, the biology of parasites, and the safety of pesticides," said Dr. Siefert. However, political institutions like EPA are unlikely to include studies like these into consideration when conducting registration reviews for pesticides like the neonicotinoids. EPA is only required to review studies required to be submitted under the nation's pesticide law, the Federal Insecticide Fungicide and Rodenticide Act (FIFRA). These studies are not performed by independent academic institutions from colleges or universities; they are conducted by industry and industry-contracted labs by the company that intends to register the pesticide. In the case of neonicotinoids, Bayer and Syngenta/ChemChina provided the bulk of scientific studies to support registration.
EPA at best may consider Dr. Siefert's study as supplemental to its overall review. On balance, this means the study will carry little effect on the agency's ultimate decision whether to continue registration, which is not based purely on the science, but on a mixture of politics, science, and public opinion.
This is unfortunate, as Beyond Pesticides, alongside other beekeeping and environmental groups in comments to EPA show in painstaking detail, the independent science (the science not funded by the pesticide industry) is abundantly clear that neonicotinoids pose unacceptable adverse impacts on pollinator populations and other wildlife.
Those frustrated about the continued allowance of bee-toxic neonics in our environment are encouraged to express their concerns to EPA through the regulations.gov docket. Unique comments that tell your connection to the issue and employ science are more likely to be considered than form letters. For more information you can use to make your case, see Beyond Pesticides BEE Protective program page, including our extensive list of citations on our What the Science Shows webpage.
All unattributed positions and opinions in this piece are those of Beyond Pesticides.
Source: Goethe University Frankfurt am Main Press Release (Phys.org), Scientific Reports