10
Nov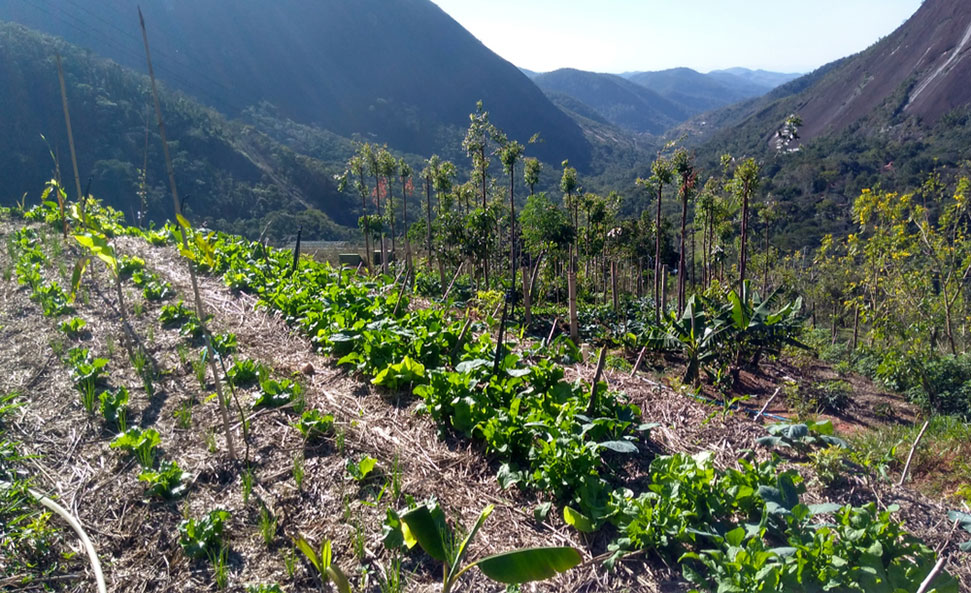 (Beyond Pesticides, November 10, 2020) Higher rates of plant diversity can limit pest pressure and reduce the need for pesticide use, finds a new study published by the German Centre for Integrative Biodiversity Research. With rampant declines in insect biodiversity from the ongoing insect apocalypse, it is critical that farmers and ecologists better understand the natural interplay between plants and insects, and the important ecosystem services that flow from these interactions. "Our experiments show that conserving plant diversity provides multiple benefits for controlling herbivore pests, which could play a key role in reducing inputs of agrochemicals and enhancing plant productivity," said study coauthor Andrew Barnes, PhD.
Scientists investigated the importance of plant biodiversity through study of two ongoing biodiversity experiments. One known as the The Jena Experiment, based in Central Europe, and another, the Cedar Creek Biodiversity Experiment, in the state of Minnesota. Both sites established blocks of plant diversity gradients, flowing from monoculture plots to those with 16 species or more. Researchers aimed to investigate how insect food webs and feeding behavior, plant biomass, and pest predator response changes as a function of plant biodiversity.
Results showed that higher plant diversity resulted in an insect (herbivore pest) feeding rate that was 44% lower than that found in areas containing a monoculture of only one plant species. Thus, greater rates of plant diversity may be expected to produce higher yields, on balance, than monoculture fields when pest pressure is taken into account.  "That ultimately means that where multiple species are planted together, this will yield more plant biomass per square meter, and each individual plant in diverse mixtures will receive lower damage from herbivores," Dr. Barnes indicates.
Two reasons for this phenomenon are found in the study. First, with higher plant diversity, it is more difficult for herbivore pests to find their preferred food source. Second, insect predators (such as beetles, spiders, and wasps) in high plant diversity plots receive 162% greater energy flux (a calculation of where biomass/energy is flowing in a food web), increasing rates of pest predation. As Dr. Barnes explains, "In other words, more diverse plant communities pose a double-edged problem for herbivores—that is, more predators and less preferred food—that could help to naturally reduce herbivore impacts."
Along the same line as the present study, research published in late October finds that natural areas around farmland could reduce the need for insecticide use. Pest outbreaks were significantly larger – by 4x – in farms surrounded by simplified landscapes, compared to those surrounded by semi-natural habitat.
The study has important implications for chemical-based, monoculture farming systems. "Although significant advances have been made in understanding natural processes and their importance to agriculture, large corporations and their executives continue to do whatever they can to keep the world tied to an outdated, industrial approach that creates huge profits at the expense of natural ecosystem services," said Drew Toher, Beyond Pesticides community resource and policy director.
Nico Eisenhauer, PhD, lead author of the research, underlines the importance of taking these results and putting them into action. "Ultimately, this study demonstrates that supporting biodiversity can leverage the sustainable management of ecosystems and the benefits to people," he says. While rows and rows of monoculture crops make farm work seem easy, neat and tidy, at closer look it creates a system—more prone to pest outbreaks, chemical resistance, non-target drift and contamination—that is dangerously fragile, and out of balance with the natural environment.
Organic agriculture provides an offramp away from the monoculture, industrial chemical-based farming system plaguing the globe and its inhabitants. Â While it is by no means perfect, and still in need of continued strengthening, organic standards require farmers consider the natural environment, and work to foster healthier, more ecologically friendly on-farm conditions. Help promote a safer farming system for people, wildlife and the environment by purchasing organic whenever possible. For more information, see Beyond Pesticides webpage on organic production.
All unattributed positions and opinions in this piece are those of Beyond Pesticides.
Source: Science Advances, PhysOrg (press release)