12
Jul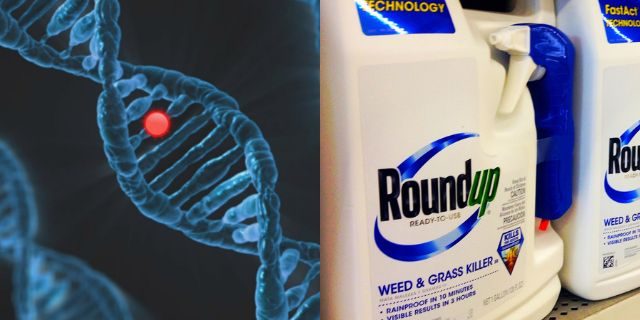 (Beyond Pesticides, July 12, 2022) More than four out of five U.S. children and adults over the age of six have detectable levels of glyphosate in their bodies, according to data recently published by the Centers for Disease Control and Prevention (CDC). With strong evidence implicating this chemical as a carcinogen, and emerging data associating it with adverse birth outcomes, the findings raise broad concerns for public health. As the U.S. Environmental Protection Agency (EPA) continues to permit widespread public exposure to toxic chemicals based on obscure economic arguments over the claimed benefits of pesticides, advocates say it is time for a change that embraces health and the environment over the profits of pesticide manufacturers.
CDC's testing data was developed as part of its National Health and Nutrition Examination Survey (NHANES), a long-running program that began in the early 1960s and has since become a continuous program focused on American health and nutrition measurements. Data from this program are subsequently analyzed to help inform the prevalence of disease in the U.S. population and are used to develop public health policies.
A total of 2,310 urine samples retained from studies conducted in 2013-2014 were analyzed by NHANES researchers for the presence of glyphosate. Participants included both children and adults above age six. Out of these samples, 1,885 (81.6%) contain glyphosate at or above the detection limit. Â 
Glyphosate has been the most commonly used herbicide in the United States since 2001, with 300 million pounds or more used each year. EPA permits this widespread use based on a risk assessment that assumes the benefit of a pesticide up front, and then weights its health and environmental impacts against the economic value a pesticide provides to the crop protection industry. With EPA effectively captured by the pesticide industry and its interests, advocates say a regulatory scheme that was already biased toward the pesticide industry has become increasingly dangerous as threats and existential health and environmental crises escalate.
Despite internationally recognized scientific findings on the carcinogenic properties of glyphosate, EPA reapproved the chemical in 2020 while glossing over and downplaying its carcinogenic potential. The U.S. Court of Appeals for the Ninth Circuit recently declared EPA's approval of glyphosate unlawful, specifically criticizing the agency's cancer review. The court noted EPA's, "disregard of tumor results;" its use of "bare assertions" that "fail[] to account coherently for the evidence;" making conclusions that do not "withstand[] scrutiny under the agency's own framework," and "fail[ing] to abide by" its own cancer guidelines. However, unless there is a serious shake-up at EPA's Office of Pesticide Programs, the same revolving door of officials are likely to simply tweak their calculations to fit a conclusion that glyphosate should be allowed to continue to contaminate American's food, and subsequently their bodies.
As William Ruckelshaus, the first director of EPA once said, "A risk assessment is like a captured sky: if you torture it long enough, it will tell you anything you want to know." By falsely positioning pesticide products as a primary economic driver of the U.S. agricultural economy, without consideration of their myriad nontarget, downstream effects that add hundreds of billions of costs to U.S. health care and ignore the availability, efficacy, and profitability of alternative nonchemical practices, EPA's deficient regulatory process has worked hand in glove with the pesticide industry in poisoning Americans' bodies with toxic chemicals.
The good news in this mountain of bad is that industry and government watchdogs, advocates, scientists, and concerned policymakers have and continue to keep close track of this corruption. Watching industry take the reins from meaningful pesticide restrictions, advocates pushed for the passage of the Organic Foods Production Act, which embraces a natural systems approach to crop production and pest management that does not allow the use of hazardous synthetic herbicides like glyphosate. As the chemical industry has used its influence to lock up the potential for change in Congress and federal agencies, a massive grassroots outpouring has resulted in a steady stream of pesticide bans and restrictions at the local level.
These responses to pesticide industry corruption help provide an outlet to alleviate the harm imposed in the U.S. and worldwide by a broken regulatory system. Studies show that switching to an organic diet can rapidly and drastically reduce the levels of synthetic pesticides in one's body.  A 2020 study found a one-week switch to an organic diet reduced an individual's glyphosate body burden by 70%.
Other pesticide exposure scenarios such use on lawns and landscapes, where pesticides can remain on playing surfaces or drift onto neighboring properties, is more widely being addressed through the passage of local pesticide policies. According to Beyond Pesticides' U.S. Map of Pesticide Reform Policies, nearly 200 communities across the U.S. have enacted some level of pesticide restrictions to date.
The pesticide industry recognizes the threat organic alternatives and local advocacy pose to its ability to maintain a tight grip on its regulatory monopoly, and continue to take offensive effort to weaken the integrity of organic certification and impose federal preemption of local pesticide policies.
Help Beyond Pesticides fight back against the pesticide industry's poisoning of our bodies for its profit. Despite its compromised state, EPA must continue to feel pressure to ban glyphosate. Consider also signing up for Beyond Pesticides' weekly actions and engaging in the work to keep organic strong. Go further and work to organize your local community to eliminate toxic pesticide use on lawns and landscapes, including parks, playing fields, and school yards, in favor of safer practices. Ask your mayor or county executive to convert to organic land management in your local parks, playing fields, and other public places.
All unattributed positions and opinions in this piece are those of Beyond Pesticides
Source: The Guardian, CDC