29
Jun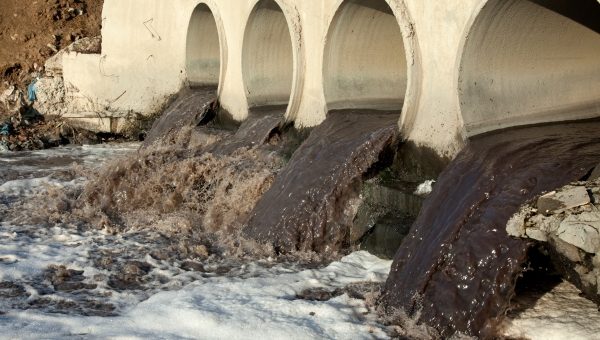 (Beyond Pesticides, June 29, 2023) In the first major settlement amid an influx of PFAS litigation, industrial chemical giants DuPont, Chemours, and Corteva will pay $1.185 billion dollars to cities and towns across the U.S. to cover the cost of PFAS remediation and monitoring in public drinking water systems. The significance of this nationwide class-action settlement cannot be overstated, as citizens have battled powerful chemical corporations for decades with limited success. Dangerous toxicants have been indiscriminately discharged into the environment by chemical companies since the mid-1900s, and the PFAS litigation is important in the company's acceptance of responsibility for contamination. Of course, the damage to health and the environment is incalculable, given the pervasive environmental contamination and poisoning that it has caused, and additional lawsuits are pending, with more expected. Advocates maintain that this case exemplifies the inadequacies of regulatory controls that do a poor job of capturing the long-term effects of chemicals before being introduced into the market and a worse job of questioning the essentiality of toxic substances for which there are alternative practices and products. PFAS bring into sharp focus the legacy of chemical contamination and the impact on  future generations—a problem well-documented with pesticides like DDT and its legacy of generational contamination of waterways and the environment.
PFAS (per- and polyfluoroalkyl substances) are a group of chemicals pervasive in our built environment, found in products from nonstick pans to stain resistant carpeting to pizza boxes. PFAS are known as legacy or forever chemicals, as they do not naturally break down once introduced into the environment. Rather, they must actively be remediated or else will linger in soil, groundwater, and our bodies for an indeterminate amount of time. Although an estimated 200 million Americans are exposed through their tap water, and traces of these chemicals are found in the bloodstreams of almost every American (including infants), high-load levels are linked to a multitude of negative health outcomes including kidney and testicular cancer, liver and immune system damage, and developmental and reproductive issues such as low birth weight, thyroid disruption, pregnancy-induced hypertension, and infertility.
The collection of lawsuits to date addresses widespread PFAS contamination from aqueous film-forming foam (AFFF) or firefighting foam. PFAS chemicals in firefighting foam have seeped into groundwater sources since their introduction in the 1960s for military and firefighting training exercises. Approximately 300 communities nationwide have identified water contamination with PFAS as a result, and, in response, water system facilities are installing PFAS remediation and treatment infrastructure with monitoring capabilities in an attempt to remove or lower the levels of the chemical in the drinking water. Cities such as Philadelphia and San Diego are suing industrial chemical corporations for millions of dollars to cover the cost of the development and upkeep of these treatment plants. More than 4,000 PFAS-related cases have been consolidated and will be overseen by Judge Richard Gergel in the U.S. District Court for the District of South Carolina.
Far more lawsuits are on the horizon. The current settlement only accounts for the cost of remediation in water sources already contaminated with PFAS and those with required EPA testing protocols. Moreover, the settlement funds do not resolve personal injury cases of exposed firefighters and military personnel who have personally experienced negative health effects. This settlement only comes from DuPont, Chemours, and Corteva (Chemours and Corteva are both off-shoots of DuPont). Other chemical giants, such as 3M, are facing legal battles of their own.
Although the chemical industry believes "the firefighting-foam complaints are without merit" and claim to uphold appropriate safety standards, this is not the first time that DuPont has been held to account. In 1947, PFOA (perfluorooctanoic acid), a particularly toxic type of PFAS, was invented by 3M and shortly after, used by DuPont. For years, DuPont used this chemical in Teflon products and discharged resulting industrial waste in the small town of Parkersburg, West Virginia, where large amounts of PFOA leached into the groundwater. After a decades-long battle to hold DuPont accountable, lawyer Rob Bilott succeeded in bringing charges against the chemical company for rampant rates of cancer among Parkersburg residents who had spent years drinking PFOA-contaminated water. DuPont finally agreed to cease production of PFOA in 2015, which has since been replaced by other legacy pollutants currently in production.
One of the lead plaintiffs' attorneys involved in the PFAS litigation states, "This settlement barely scratches the surface of the vast harm inflicted." The fight against PFAS contamination has a long way to go, but increased awareness and outrage regarding the severe consequences of chemical exposure sheds lights on the shady practices of industrial chemical giants, like DuPont, that have been hidden for far too long, as captured in the film Dark Waters. EPA is working to place federal limits on a variety of PFAS in drinking water and have declared that almost any level of PFAS in drinking water poses a threat to consumers. While EPA had previously advised a PFOA limit of 70 parts per trillion (ppt) in drinking water, it has now set a safety limit of 0.004 ppt, demonstrating the agency's changing outlook on the dangers of PFAS.
According to Natalie Lewis, an environmental health and toxicology student at Duke University working with Beyond Pesticides, "Tightening restrictions on PFAS chemicals bring hope to the dire dilemma our society faces, but the relief of these initial steps in the right direction must not quell our outrage or soften the resolve for change." With the understanding that PFAS chemicals are legacy or "forever" chemicals, public calls intensify for their phaseout as quickly as possible.
Studies show dangerous concentrations of PFAS chemicals in pesticides used extensively on crops, meaning food is doused with toxic chemicals that have no natural way of breaking down in the environment. Moreover, PFAS contamination of biosolids used for fertilizer has threatened farming operations.
To learn more about the prevalence of harmful chemicals in our environment, check out Beyond Pesticides' resources regarding Threatened Waters. The Organic Agriculture webpage offers insight into what a pesticide-free future looks like, and the Pesticide-Induced Diseases Database provides information on potential health consequences of toxic exposure. Explore our Tools for Change resources if you want to help advocate for the health of your community, and click here to take action against the onslaught of legacy chemicals.
All unattributed positions and opinions in this piece are those of Beyond Pesticides.
Sources: JD Supra