07
Nov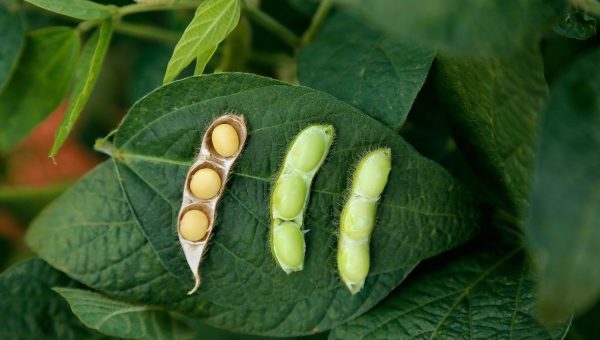 (Beyond Pesticides, November 7, 2023) Two decades after the introduction of genetically engineered, herbicide-resistant crops and the consequential exponential growth in weed killers, Brazil is seeing an increase in childhood cancer. This is the conclusion reached in a comprehensive study spanning 15 years (2004-2019), "Agriculture Intensification and Childhood Cancer in Brazil," published in Proceedings of the National Academy of Sciences (PNAS) in October. For the past 20 years, soybean herbicides have been killing and sickening children in the Cerrado and Amazon regions–where soybean cultivation is concentrated. The study reveals a link between an increase in soy cultivation and a spike in cases of acute lymphoblastic leukemia (ALL), the most common cancer affecting children, among indirectly exposed populations. Researchers identify pesticide-contaminated drinking water as the driving force behind the increased cancer rates occurring downstream from soybean sites. 
In 2003, Brazil legalized its first official genetically modified (GM) crop, welcoming the era of GM soybeans and sparking a radical transformation in its agricultural landscape–for better or worse. The introduction of Monsanto's Roundup Ready soybean seed promised farmers an efficient and herbicide-resistant alternative to traditional crops. A significant shift occurred in the areas dedicated to soy cultivation in the Cerrado region, tripling from five million hectares in 2000 to 15 million hectares in 2019. In the Amazon, the increase was even more staggering, experiencing a 20-fold surge from 0.25 million hectares to five million hectares. With this expansion came an intensive application of pesticides. Brazil's pesticide use per hectare soared to rates 2.3 times higher than the United States and three times higher than China. 
The research findings identify that a 10-percentage-point increase in soy cultivation area is associated with an additional 0.40 deaths out of 10,000 due to ALL for children 5 years of age and lower and an additional 0.21 deaths of children 10 years of age and lower per 10,000 population. The study finds "a strong and persistent relationship between the arrival of high-intensity agriculture in a region and adverse human health outcomes," even after controlling for confounding factors. 
The study observes that having a pediatric oncology center within a day's drive—defined as 100 km or less—dramatically lessens fatal outcomes. This is a glaring commentary on the vast inequality in health care access, particularly in countries still navigating the initial stages of agricultural development. These are often low-income and middle-income nations wrestling with instability, and the findings highlight a concerning disparity and lack of urgency for action.
The apathy toward the absence of access to safe environments, decent working conditions, and health care is starkly visible in what some have referred to as the double standards prevalent in global pesticide laws. Pesticides, deemed too toxic for use in the European Union, are freely exported around the globe and find a ready market in many countries that do not disclose product ingredients and warnings or regulatory restrictions in place that might reduce hazards. Similarly, those harmed by pesticides may not have access to health care. 
This discovery is highly relevant, especially for other emerging agrarian nations. Brazil has become a kind of prototype that agrochemical corporations, economists, and policymakers frequently reference.
Brazil's metamorphosis into a large agricultural force has garnered attention and praise from economists and policymakers alike. The country's economy witnessed a surge of over 40 percent between 2000 and 2010, largely attributed to the booming manufacturing sector. This transformation, with Brazil as a model, has been used to exemplify the potential of agrochemicals in boosting global food security.
Economists have highlighted the introduction of GM soy as a pivotal moment. It did not just boost agricultural productivity but also set off a chain reaction across the entire economy. Herbicide-resistant seeds, it was argued, would help Brazil move from an agricultural to a more industrial economy with higher incomes and more spending. Farmers no longer would have to engage in tedious field tilling, allowing farm laborers to find work in other areas and contributing to urban growth.
However, while Brazil is often showcased as a model of success, the study offers a cautionary perspective. It notes, "The combination of restricted oversight, limited healthcare access, a rapidly evolving agricultural production system, and a new chemical technology provides a cautionary tale to regions in similar stages of agricultural intensification."
While many economists laude Brazil's growth, not only are the health consequences becoming increasingly evident, but so are the environmental consequences of this rapid industrialization. The Amazon has been facing a series of catastrophic fires and deforestation incidents. The agricultural expansion that came with soybeans also resulted in forest clearing on an immense scale.
As agricultural intensification takes place, droughts are compounding the problem, leading to a noticeable drying of the Amazon River. The extended dry seasons over the past few decades have been taking a toll, making trees less resilient and severely affecting the region's biodiversity. This drying and deforestation have repercussions beyond habitat destruction. In tropical rainforests like the Amazon, the nutrient-rich biomass is crucial for maintaining ecological balance. When this biomass is removed, the tropical soil—poor in nutrients—is unable to sustain life, leading to irreversible damage. 
So, while Brazil may be lauded for its economic leaps, the study prompts a critical reassessment. It emphasizes the need for careful consideration of development strategies, urging a nuanced approach that does not solely focus on economic gains, but also weighs the health and well-being of the population.
This story of Brazil is a call for a global rethinking of development models, urging a shift toward practices that are equitable, sustainable, and healthy. Any system that treats the lives of children as collateral is not one that should serve as a global archetype. As we rethink our approach to development models, the indiscriminate use of pesticides should be critically examined and left behind, along with other discriminatory practices like double standards for banned pesticides. Visit the Beyond Pesticides website for more information on how you can support and get involved with better practices for all of our futures. Eating with a Conscience explains why it is important to express your concerns with your purchasing power, protecting not only yourself but the workers and communities in which your food is grown.
All unattributed positions and opinions in this piece are those of Beyond Pesticides. 
Sources: Agricultural intensification and childhood cancer in Brazil; How a Genetically Modified Soybean Helped Modernize an Economy