22
Jun
(Beyond Pesticides, June 22, 2009) In April 2009, the U.S. Environmental Protection Agency (EPA) announced that it is intensifying its evaluation of spot-on pesticide products for flea and tick control for pets due to recent increases in the number of reported incidents. Adverse reactions reported range from mild effects such as skin irritation to more serious effects such as seizures and, in some cases, the death of pets.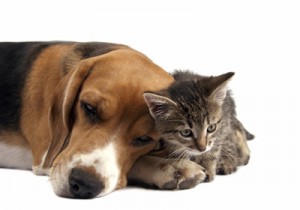 Incidents with flea and tick products can involve the use of spot-on treatments, sprays, collars and shampoos. However, the majority of the incidents reported to EPA are related to flea and tick treatments with EPA-registered spot-on products. Spot-on products are generally sold in tubes or vials and are applied to one or more localized areas on the body of the pet, such as in between the shoulders or in a stripe along the back. This advisory pertains only to EPA-registered spot-on flea and tick products; these products have an EPA registration number on the label.
EPA now is evaluating all available data on the pesticides, including reports of adverse reactions, clarity of product use directions and label warnings, product ingredients, market share, and pre-market safety data submitted to the Agency. EPA says its report on liquid flea and tick treatments is expected by October and could lead to changes in regulations. "It could be that we'll require changes in labeling or formulaic changes," EPA told The New York Times. "And it could go as far as canceling a product."
While it is important to keep your pets and home free of fleas and ticks, Beyond Pesticides recommends talking to your veterinarian about treatment options and asking questions about poisoning incidents associated with any product she or he recommends. Aside from pesticides, pet owners should vacuum daily during flea season with a strong vacuum cleaner, changing the bag often; groom pets with a flea comb daily, using soapy water to dunk and clean the comb between strokes; bathe pets frequently with soap and water; and, restrict pets to a single bed and wash bedding frequently to kill larvae. If you choose to use a flea and tick product on your pet, have it applied by your veterinarian and monitor pets for any signs of an adverse reaction after application.
In related news, the Natural Resources Defense Council (NRDC) filed a lawsuit in April 2009, NRDC v. Albertsons, Inc. et al, in California against major pet product retailers and manufacturers for illegally selling pet products containing a known cancer-causing chemical called propoxur without proper warning labels. NRDC filed its lawsuit in California Superior Court in Alameda County against 16 retailers and manufacturers including Petsmart, PetCo, and Petstore.com, for failing to comply with California's Safe Drinking Water and Toxic Enforcement Act, known as Proposition 65, which prohibits businesses from knowingly exposing consumers without proper warning to any chemical "known to the state to cause cancer or reproductive harm." These companies have failed to caution consumers about exposure to propoxur from the use of their products
In a report released the same day, NRDC found high levels of propoxur and tetrachlorvinphos (TCVP), another carcinogenic neurotoxin common in household pet products, on pet fur after use of ordinary flea collars. NRDC is also petitioning EPA, calling for the removal of these chemicals from pet products.
When pets are poisoned, EPA recommends that veterinarians use the National Pesticide Information Center's Veterinary Pesticide Adverse Effects reporting portal to report incidents.
For more information on protecting your pet, read Beyond Pesticides factsheet, Pesticides and Pets: What you should know to keep your pets safe.Also see Beyond Pesticides' factsheets, Least-Toxic Control of Fleas and Least-Toxic Control of Ticks.