23
Dec
(Beyond Pesticides, December 23, 2014) The U.S. Department of Agriculture's (USDA) Agricultural Marketing Service (AMS) has posted a report on its data from the 2013 Pesticide Data Program (PDP) Annual Summary, concluding that although over half of the food tested by the agency for pesticide residues last year showed detectable levels of pesticides, these levels are below the tolerances established by the Environmental Protection Agency (EPA) and do not pose a safety concern. The residues reflect a pesticide use and exposure pattern that raises hazard scenarios that are not fully evaluated by EPA for chemical mixtures, synergistic effects, impacts  on  people and environments  with high risk factors, and certain critical health endpoints, such as endocrine disruption  .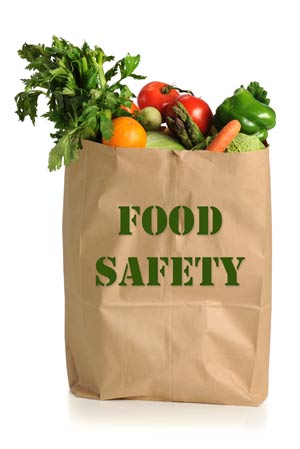 Excluding water, of the 9,990 samples analyzed, 23.5 percent had one pesticide detected and 36 percent had more than one pesticide. Residues exceeding tolerances were detected in 0.23 percent (23 samples out of 9,990) of the samples tested. Of these 23 samples, 17 were imported and 6 were domestic. Residues with no established tolerances were found in 3.0 percent of samples, of which 50.2 percent were domestic and 49.2 percent imported.
According to USDA, "The Pesticide Data Program provides reliable data through rigorous sampling that helps assure consumers that the produce they feed their families is safe. Over 99 percent of the products sampled through PDP had residues below the EPA tolerances."
The assertion that pesticides in the U.S. food supply do not pose safety concerns rests on shaky ground, according to a recent report from the Governmental Accountability Office (GAO) titled Food Safety: FDA and USDA Should Strengthen Pesticide Residue Monitoring Programs and Further Disclose Monitoring Limitations. One of GAO's findings documents  flaws in AMS's sampling methodology, stating that it does not meet many of the Office of Management and Budget's (OMB) best practices for conducting and releasing information to the public on a data collection effort, such as those that are important to ensure that the data the agency collects are nationally representative. The report continues, "As AMS does not disclose these limitations in its annual monitoring reports, users of the data may misinterpret information in these reports and draw erroneous conclusions based on the data." The GAO report also criticizes the U.S. Food and Drug Administration (FDA), which collects and analyzes pesticide residue data in order to enforce EPA tolerances, for not using statistically valid methods consistent with OMB standards. GAO states that it "was unable to find publicly available estimates of the overall toxicity or risk associated with the use of agricultural pesticides in the United States." According to GAO, FDA is testing less than one-tenth of one  percent of all imported fruits and vegetables and less than one percent of domestic fruits and vegetables.
Additionally, both FDA and USDA fail to test for glyphosate, the active ingredient in Roundup, one of the most widely used herbicides in the world. According to a USDA spokesman, test measures required for glyphosate are "extremely expensive…to do on a regular basis." However, lack of testing, coupled with Monsanto's request and subsequent EPA approval for increased tolerance levels for glyphosate, means bad news for our food, health, and the environment.
Pesticide use in conventional agriculture does not just affect consumers. Beyond the impacts that residues of pesticides have  on  people who eat food grown with chemical-intensive practices, the pesticides used in conventional food production can also have devastating impacts where they are used,  poison farmworkers, and cause  cancer,  Parkinson's, and other chronic diseases in rural communities.  Children of farmworkers  are also at elevated risk.
For more information on the health effects of pesticide exposure, see Beyond Pesticides' Pesticide-Induced Diseases Database. To learn more about pesticides and the foods you eat, see Beyond Pesticides'  Eating with a Conscience. For more information on organic food production, see Beyond Pesticides'  Organic Agriculture webpage.
All unattributed positions and opinions in this piece are those of Beyond Pesticides.