01
Apr
(Beyond Pesticides, April 1, 2015) According to a new study from Harvard University researchers, eating fruit and vegetables containing pesticide residues adversely affect men's fertility, leading to fewer and poorer quality sperm. The study, published online in the journal,  Human Reproduction, adds to a growing body of research that finds pesticide exposures give rise to impaired reproductive function, including reduced sperm counts, sperm quality and reduced fertility in exposed men. The results of this study also underscore the importance of an organic diet in reducing pesticide exposures.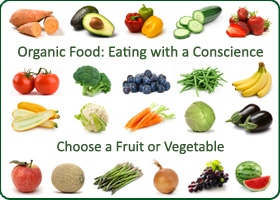 The study, "Fruit and vegetable intake and their pesticide residues in relation to semen quality among men from a fertility clinic," believed to be the first to  look into the consumption of fruits and vegetables with high levels of pesticide residue in relation to semen quality, and conducted by researchers at Harvard University's TH Chan School of Public Health, found that men who ate the greatest amount of fruit and vegetables with high levels of pesticide residue had a 49% lower sperm count and a 32% fewer normally formed sperm than those who consumed the least.
Jorge Chavarro, MD, assistant professor of nutrition and epidemiology and co-author of the study, said, "We found that total intake of fruit and vegetables were completely unrelated to semen quality. This suggests that implementing strategies specifically targeted at avoiding pesticide residues, such as consuming organically grown produce or avoiding produce known to have large amounts of residues, may be the way to go."
The researchers analyzed 338 semen samples from 155 men aged between 18 and 55 attending a fertility center between 2007 and 2012, asking them about their consumption of fruit and vegetables. The fruits and vegetables consumed were then categorized as containing high or low-to-moderate pesticide residues based on data from the annual U. S. Department of Agriculture Pesticide Data Program. Overall, the results find that intake of high pesticide residue fruits and vegetables is associated with lower total sperm count, ejaculate volume and percentage of morphologically normal sperm.
While there are some limitations to the study, including the fact that men presenting to fertility clinics tend to have semen quality problems, making it difficult to know whether the results would be similar in the general population, and that the researchers did not have information on whether food consumed was actually conventionally or organically grown, it is safe to say that switching to an organic diet not only reduces pesticide residues consumed in food, but would also reduce the risk of developing impaired sperm quality.
Organic foods have been shown to reduce dietary pesticide exposure. One study published earlier this year finds that people who eat an organic diet have lower levels of pesticides in their bodies than those who eat conventional fruits and vegetables grown with pesticides. In this study, people who reported eating organic fruits and vegetables had significantly lower organophosphate residue levels in their urine when compared to people who almost always ate conventionally grown produce.  Children who eat a conventional diet of food produced with chemical-intensive practices carry residues of organophosphate pesticides that are reduced or eliminated when they switch to an organic diet. An American Academy of Pediatricians (AAP) report also recognizes that lower pesticide residues in organic foods may be significant for children.
A literature review in 2013 found semen quality is affected by pesticide exposure. The researchers counted semen quality according to concentration of sperm over an area, their motility and ability to move, as well as their shapes. Researchers targeted studies on DDT, HCH, and  abamectin, grouping pyrethroids and organophosphates by class. What they found was striking: almost all the studies reported a decrease in sperm concentration; decreased motility was also reported though less frequently; while morphological changes were not strongly associated in studies""only two indicated any changes to sperm shape. These findings build on a growing body of evidence that pesticide exposure at environmental or occupational levels diminished sperm health.
Pesticides are associated with a host of chronic human reproductive health problems. Sperm counts have been reported to be in decline across the globe, with scientists naming pesticides as a possible factor. One French study documenting an alarming 30 percent decrease in sperm counts across France between 1989 and 2005, found the strongest decreases and lowest sperm values are consistently observed in densely populated and highly agricultural regions, where pesticides are used. Spanish researchers also found that exposure to organochlorine pesticides significantly alters semen quality in young men from southeast Spain. Others studies have linked pesticide exposure to reduced reproductive function in males. One 2011 study linked pesticides to abnormal genitals in baby boys, such as cryptorchidism and hypospadias, and decreased sperm counts in men. Pesticides like 2,4-D, glyphosate, pyrethroids like cypermethrin, and abamectin have been linked to reduced sperm and other male reproductive parameters.
Studies documenting the impact of pesticides on human sexual and reproductive functions can be found in the Pesticide-Induced Disease Database, which along the Eating With A Conscience —a database that provides a look at the toxic chemicals allowed in the production of the food we eat and the environmental and public health effects resulting from their use, underscore the importance of organic and the need to transition from an agricultural system dependent on toxic inputs. For more information on the benefits of organic agriculture, see Beyond Pesticides' Organic Food program page.
Join Louis Guillette, Ph.D. and Tyrone Hayes, Ph.D. to discuss the influence of pesticides on reproductive health in both humans and wildlife at the  33rd National Pesticide Forum  in Orlando, Florida April 17-18,  Agricultural Justice, Age of Organics, and Alligators.
General admission is  only $45, and  $20 for students  with current ID. We also have an upgraded rate of $75, which includes a 1-year membership to Beyond Pesticides and a free 100% organic tote bag, and an industry rate of $175.  Register today!
Source:  Guardian , Washington Post