21
May
(Beyond Pesticides, May 21, 2015) The California Department of Pesticide Regulation (CDPR) published its Annual Pesticide Use Report last week, which finds that overall pesticide use for agricultural purposes has increased by 3.7 percent between 2012 and 2013. Pesticide use increased by 6.4 million pounds in 2013, the most recent data available, making for a grand total of 178 million pounds of pesticides used annually in California's agricultural industry. The study also revealed several insights on trends in pesticide use, the most troubling of which is the increased use of organophosphates, and more specifically, the insecticide chlorpyrifos. This raises concerns that, absent aggressive efforts by CDPR to ban chlorpyrifos' use in food production, industry reliance on the pesticide may continue to  increase.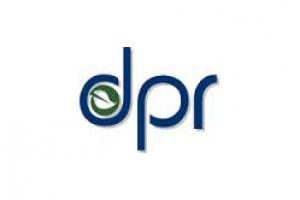 Chlorpyrifos was banned by the Environmental Protection Agency (EPA) for nearly all residential uses in 2000, but since then has remained widely available for agricultural use. Efforts to limit the agricultural use of chlorpyrifos in the state of California have been in the works since the fall of 2014, and a regulation Designating Chlorpyrifos as a Restricted Material was recently adopted by California's DPR.  The new regulation classifies as  "˜restrictive use'  all pesticide products containing the organophosphate  insecticide chlorpyrifos "when labeled for the production of an agricultural commodity."   With the submission of the regulation on May 6, 2015 (effective as of July 1, 2015), now only trained and licensed professionals who file a notice of intent to apply, and have a permit from a local county agricultural commissioner (CAC) will be able to use products containing chlorpyrifos, adding an additional regulatory step not required in the federal regulatory scheme under EPA.
This new regulation will not necessarily reduce the chemical's use, and, as a result, falls far short of a more stringent and desirable program that would ban the use of chlorpyrifos altogether. Absent such a ban, there is no indication that the use of chlorpyrifos in agriculture will decrease, as the numbers released from CDPR's recent study show an upward trend in the volume  of chlorpyrifos being used. This failure on the part of California, which has long been known for having the most comprehensive and protective regulatory program in the nation, to ban the use of chlorpyrifos is a missed opportunity to fully protect workers from toxic exposure on the farm, consumers from residues on the food, and the environment and wildlife from contamination.
Along with the state of California, EPA has also failed to take meaningful action on protecting citizens from chlorpyrifos. In January, the agency finally released a revised human health assessment for chlorpyrifos that found risks to workers who mix, load and apply chlorpyrifos, and that the chemical has the potential to pose risks to drinking water in small watersheds. The assessment, which was partly a response to a petition submitted by several environmental organizations in 2007, also noted that EPA will retain the 10X (10-fold) safety factor to protect children from all routes of exposures. This 10X "safety" factor refers to the margin of error for uncertain factors in risk determinations used by the EPA, a method that has consistently been criticized by Beyond Pesticides. The 10X factor is intended to protect children and infants from exposure and toxicity from pesticides, but has proven to be easily manipulated  by the agency and fails to keep harmful pesticide use in check.
Beyond Pesticides submitted comments to the EPA encouraging the agency to ban the use of chlorpyrifos completely. The comments cited serious toxicological issues associated with the pesticide's use and exposures in support of its position that use of chlorpyrifos poses "unreasonable adverse effects on the environment" under Section 3(c)(5)(C) of Federal Insecticide, Fungicide, and Rodenticide Act (FIFRA). Despite these comments and the findings of the revised human health assessment, EPA only proposed to place additional restrictions on chlorpyrifos' use, falling short of  an opportunity to protect human health by implementing a widespread ban.
Chlorpyrifos  is an organophosphate insecticide that is known to be neurotoxic. It is a cholinesterase inhibitor, which means that it can bind irreversibly to acetylcholine esterase (AchE), an essential enzyme for normal nerve impulse transmission in the brain, inactivating the enzyme. Studies have documented that exposure to even low levels of organophosphates like chlorpyrifos during pregnancy  can impair learning, change brain function and alter thyroid levels of offspring into adulthood. The evidence of the neurotoxic dangers associated with chlorpyrifos' exposure is extensive and consistent. One study from the University of California, Berkeley, which examined families in the intensive agricultural region of Salinas Valley, California, found that IQ levels for children with the most organophosphate exposure were a full seven IQ points lower than those with the lowest exposure levels. The Berkeley team also found that every tenfold increase in measures of organophosphates detected during a mother's pregnancy corresponded to a 5.5 point drop in overall IQ scores in the 7-year-olds. Researchers from Mount Sinai School of Medicine also found that prenatal exposure to organophosphates is negatively associated with cognitive development, particularly perceptual reasoning, with evidence of effects beginning at 12 months and continuing through early childhood. See Beyond Pesticides' Pesticide Induced-Disease Database (PIDD).
It is important to note that the DPR pesticide report indicated positive trends as well, showing noteworthy reductions in pesticide use including a 23% decrease in pesticides that could contaminate ground water (246,000 pounds), a 4.9% decrease in both pesticides with the potential to cause air pollution and fumigant pesticides (2.4 million and 2.2 million pounds respectively), and a 5.1% decrease in the use of carcinogenic pesticides (1.7 million pounds). The overall increase is also largely attributed to the growing use of biopesticides, which increased by 17% (653,000 pounds) and petroleum-based  pesticides derived from petroleum distillation, which increased by over 25% (7.1 million pounds).
Positive trends aside, the fact remains that chlorpyrifos is an old organophosphate pesticide that is highly toxic and has no place in modern agriculture. With the number of alternatives available, both California and EPA should be working to phase this chemical out of production and use. In light of public health concerns associated with the pesticide, Beyond Pesticides will continue working to revoke chlorpyrifos' registration at the federal level, and will encourage states to ban the chemical from use, as we advance organic agriculture, which prohibits chlorpyrifos and other synthetic toxic insecticides.
Source: California Department of Pesticide Regulation Annual Pesticide Use Report
All unattributed positions and opinions in this piece are those of Beyond Pesticides