06
Apr
(Beyond Pesticides April 6, 2016) Hot off the heels of the NCAA basketball tournament, a national title is not the only thing Villanova University has to celebrate this week. The campus, located near Philadelphia, PA, recently became the second school in the nation to receive recognition from the Beyond Pesticides' and Center for Food Safety's BEE Protective Campaign, which seeks to protect honey bees and other pollinators from harmful pesticides. Signing the BEE Protective pledge, Villanova signaled its continued commitment to using neonicotinoid-free insecticides on campus, making them one of the leading higher education institutions committed to the protection of pollinator species.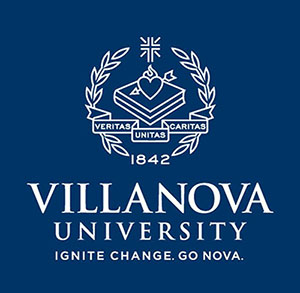 "For Villanova, sustainability is not just about energy and recycling," said Liesel Schwarz, Villanova's Sustainability Manager. "We look to make all aspects of campus life sustainable, including how we treat our campus grounds. This recognition only further solidifies the wonderful work our grounds department has done to not only make the campus beautiful and inviting for people, but also for pollinators." Villanova maintains more than fifty pollinator-friendly plants on campus, including aster, black-eyed Susans, milkweed and mint.
Along with planting pollinator-friendly habitat, the elimination of neonicotinoid pesticides on campus is an exemplary move by Villanova to protect pollinators. Neonicotinoids are a group of chemicals whose use has been linked to pollinator declines. They can kill and impair the survival of pollinators like honey bees, wild bees, and butterflies, as well as impact beneficial insects, birds, and other non-insect species. Coinciding with their introduction to the market based on conditional registration from the Environmental Protection Agency (EPA), beekeepers have reported unprecedented losses, as high as 90 percent, in hives across the country. Since we rely on many of these organisms for essential services, like the pollination of a third of the foods we eat, protecting their existence by eliminating neonicotinoids is a key tenet of the BEE Protective pledge.
BEE Protective is a national campaign established by Beyond Pesticides and the Center for Food Safety, and works with municipalities, campuses, and homeowners to adopt policies that protect pollinators from bee-toxic pesticides.  In addition to scientific and regulatory information,  BEE Protective  also includes a model community pollinator resolution and a pollinator protection pledge.   The BEE Protective Campaign gives you the tools to help honey bees and other pollinators right in your own community. Here are some ways you can take action:
Make your yard or a local park a "Pesticide Free Zone"
Become a backyard beekeeper
Build biodiversity
Go organic
Encourage elected officials at the state and federal level to take action to reduce pollinator declines
To find out more about these, and several other actions, please visit Center for Food Safety and Beyond Pesticides' campaign pages. In addition to the BEE Protective campaign, Beyond Pesticides has also joined with beekeepers and environmental allies in a lawsuit to challenge EPA's approval of two neonicotinoid pesticides, which you can read about here. Finally, legislative action like that in Minnesota, Maryland and Vermont may serve as an example to other communities that wish to take action against pollinator decline. Pollinators are a vital part of our environment and a barometer for healthy ecosystems. Let's all do our part to  BEE Protective  of these critical species.
If your campus would like to follow Villanova' example and sign the BEE Protective Pledge, contact us at info@beyondpesticides.org .
Source: Center for Food Safety
All unattributed positions and opinions in this piece are those of Beyond Pesticides.