04
May
(Beyond Pesticides May 3, 2016) Last week, the Organic Consumers Association (OCA) filed lawsuits against two popular infant formula makers for falsely labeling their products as organic. The claims against both The Honest Co. and Hain Celestial Group allege that their products contain ingredients that are prohibited under the Organic Food Production Act (OFPA) of 1990 as well as non-organic and non-agricultural ingredients.
The lawsuit against The Honest Company alleges the product contains 11 synthetic ingredients that are not allowed by federal law in organic products, including sodium selenite and taurine. In the court documents, OCA also claims that some of the ingredients have not been "assessed as safe for human foods — much less for infant formulas."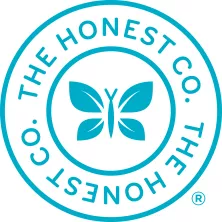 "No one is more concerned about food labels and ingredients than new mothers responsible for feeding infants whose immune systems and brain development are so underdeveloped and vulnerable. As consumers, these mothers must rely on truthful labeling in order to make the best choices for feeding their infants and toddlers. Our job as a consumer advocacy group is to call out and hold accountable companies like The Honest Co. and Hain Celestial when they knowingly and intentionally mislead consumers," said OCA International Director Ronnie Cummins  in a statement last Tuesday.
Mr. Cummins also stated that the goal of the lawsuit is to force companies to either comply with USDA organic standards or stop deceiving the public by dubbing their products "organic." This is not the first time  The Honest Co. has faced legal trouble for deceptively marketing its products.
OCA's  lawsuit against Hain Celestial  claims that the company's Earth's Best brands, such as Organic Infant Formula, Organic Soy Infant Formula, Organic Sensitivity Infant Formula, and Organic Toddler Formula, are all deceptively labeled "organic" because they include ingredients that are non-agricultural and non-organic. OCA alleges that of the 48 ingredients in Earth's Best Organic Infant Formula, more than 50 percent are in violation of USDA Organic Standards.
With the filing of these lawsuits, OCA joins Beyond Pesticides in the continued fight to uphold the integrity of organic products and keep organic standards strong. Organic practices traditionally follow tough standards that do no compromise the health of people and the planet, but in recent years those practices have been weakened by a series of USDA decisions designed to ease organic standards and allow the use of materials either previously banned, or without proper review through the traditional sunset process.
When the National Organic Standards Board (NOSB) considered synthetic substances in infant formula labeled organic, the Board rejected the allowance of synthetic nutrients, with the exception of L-Methionine in infant formula made with soy-based protein. The National Organic Program (NOP) has ignored the Board recommendation, despite the requirement in law (under OFPA) that prohibits the Secretary of Agriculture of permitting synthetic materials in organic production and processing not recommended by the NOSB.
Beyond Pesticides has written the following:
"We oppose the addition of any of the petitioned synthetic substances (see table) to organic infant formula. The use of synthetic macronutrients in organic food, specifically organic infant formula does not satisfy consumer expectations of organic food. Moreover, according to the OFPA, synthetic antioxidants must not be used as preservatives in organic foods. Therefore the petitioned use of ascorbyl palmitate and beta carotene as antioxidants to preserve the quality of polyunsaturated fatty acids does not meet criteria for listing."
"Constructing "organic" soy infant formula from mostly synthetic materials such as isolated soy protein and synthetic L-carnitine and L-methionine is contrary to organic principles. Though NOSB has not acted on isolated soy proteins since the issue was deferred at its April 2004 meeting, the Board has proceeded on the assumption — based on the unanimous opinion from technical reviewers- that isolated soy protein is synthetic. Until the NOSB can resolve issues surrounding isolated soy protein, we believe it would be improper to base other materials decisions on the need to supplement a formula which is based on synthetic chemicals."
"Infants do not have the ability to process excess nutrients as well as adults. Experts have warned that the inclusion of unnecessary components to infant formula may put a burden on an infant's metabolic functioning. We urge the Board not to permit fortification of organic infant formulas with synthetic and nonorganic ingredients. Instead, we encourage the Board to support breastfeeding. Scientific studies stress the fact that feeding infant formula instead of breastfeeding causes adverse health effects for both mother and child. Therefore, we do not believe infant formula, or any of its ingredients, meets the health effects criterion for addition to the National List as "organic" or "100% organic." For rare cases in which it is necessary to have an alternative to breast milk, we do support a high quality formula labeled "made with organic milk."
In April 2015, the Center for Environmental Health, Beyond Pesticides, and the Center for Food Safety (CFS)  filed a federal lawsuit  challenging the U.S. Department of Agriculture (USDA) National Organic Program's (NOP) failure to follow the law in making a substantial rule change to the USDA organic standard. At issue in that case is the  contaminated compost guidance  released by USDA, which, plaintiffs argue, weakens the long-standing prohibition of synthetic pesticide contaminants. Prior to the new contaminated compost guidance, organic regulations expressly prohibited fertilizers and compost from containing any synthetic substances not included on organic's National List of Allowed and Prohibited Substances. The case withstood a Motion to Dismiss filed by the defendants earlier this year, and is set to go to trial in a few weeks.
In addition to the contaminated compost case, another lawsuit  brought by 15 farm, consumer and certifier organizations raises a similar procedural challenge  to a  rule change to the organic sunset process, which regulates synthetic chemical exceptions in organic production. In this case, the agency once again took unilateral action to adopt a major policy change without public process, an action plaintiffs maintain violates one of the foundational principles and practices of OFPA public participation in organic policy making and APA.
Both of these cases were brought in order to protect public trust in the organic food label and help keep alternatives to toxic food production alive and growing. When companies like The Honest Co. and Hain Celestial undermine the integrity of the organic label by including chemicals that do not meet the organic standards set out by the NOP in their products, public trust in the system is compromised, creating devastating damage to the program as a whole. The Organic Consumers Association and Beyond Pesticides are doing their part to keep the organic label strong, and we encourage consumers to do the same.
Wondering how to get involved? Start by letting elected officials and companies know that they need to stand with you to protect the integrity of the organic label, the law, and the standards-setting process. Let them know that the voice and rights of the organic consumer, farmer, and all who have created this important and valuable system must be defended. For more on organic standards and how you can play a part in maintaining the integrity of organic, visit the  Keeping Organic Strong webpage.
Source: CNN Money
All unattributed positions and opinions in this piece are those of Beyond Pesticides.