09
Mar
(Beyond Pesticides, March 9, 2017) A recent European Parliament (EP) report concludes that organic agriculture and food offer clear human health benefits over chemical-intensive agriculture. The report, Human health implications of organic food and organic agriculture, which was written by scientists from universities across Europe, used existing scientific literature to assess the human health effects from organic agricultural systems. The authors determined that organic agriculture has considerable benefits, including reduction in antibiotic resistance, lowered levels of cadmium in organic crops, and decreased dietary pesticide exposure levels.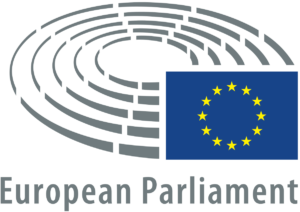 According to the EP report, "Overall, consumption of organic food substantially decreases the consumer's dietary pesticide exposure, as well as acute and chronic risks from such exposure." Organic farming is a systems approach that values healthy, biologically active soils to support plant life and provide critical environmental benefits, such as improved water infiltration, pest suppression, and carbon storage. It is through this preventive, systems approach that organic agriculture eliminates the necessity for pesticides, and instead relies upon soil health to prevent the problems that chemical-intensive agriculture cannot.
This report adds to the growing body of evidence on impaired learning and lowered IQs in children prenatally exposed to low levels of certain pesticides, such as organophosphates. The combined evidence in the report suggests that human exposure to pesticides in the European Union (EU) "may cost at least €125 billion per year, as calculated from the loss of lifetime income due to the lower IQs associated with prenatal exposures." The authors also note that this number is almost certainly an underestimation, as it does not account for the "possible contribution made by pesticides to the development of other prevalent diseases, such as Parkinson's disease, diabetes and certain types of cancer."
In terms of antibiotic use and the proliferation of antibiotic resistance, organic agriculture offers a clear solution according to the European Parliament report. Globally and domestically, more antibiotics are used in conventional animal agriculture than for treating sick humans. The development of antibiotic resistance is a major threat to human health, and according to the report, "Organic production may offer a way of restricting and even decreasing the prevalence of antibiotic resistance. Organic broilers and pigs, but not dairy cows, are less likely to develop diseases related to intensive production compared to animals in conventional production." It is also important to note that until 2014, antibiotics were allowed in domestic organic apple and pear production, but are now prohibited. To learn more about agriculture's uses of antibiotics in the U.S., refer to Beyond Pesticides' report, Agricultural Uses of Antibiotics Escalate Bacterial Resistance.
Another notable difference that the report found are the significantly lower levels of cadmium, a toxic heavy metal, in organically grown foods compared to conventionally grown foods. According to the authors, the "long-term use of mineral phosphorus fertilizer has contributed to increased cadmium concentrations in agricultural soils" when compared to crops fertilized with animal manure, as is allowed in organic systems. In the short-term, ingesting high levels of cadmium residues can cause vomiting and stomach irritation, and prolonged exposure to low levels can cause kidney damage and bone fragility. The Agency for Toxic Substances and Disease Registry cites research showing that cadmium tends to accumulate in plant leaves, and therefore is more risky, especially for leafy vegetables grown on contaminated soils.
The document also includes policy recommendations for the EU and offers five choices based on the science that was reviewed and the existing EU policies. The five options are:
No action;
Pursue and intensify EU policies for food safety;
Support organic agriculture by investing in research, development, innovation and implementation;
Improve the business environment of organic agriculture through fiscal instruments; and/or
Support sustainable food consumption patterns.
Without a clear investment in organic agriculture across all sectors in Europe, as well as in the U.S., it is less likely that supply will match the growing demand for these products. Organic production and demand for organic products has been rapidly expanding in the U.S. and the EU. In 2016, U.S. organic farmland reached its highest level yet, at 5.4 million acres. However, this is dwarfed by the 27 million acres, or 11.1 million hectares, of organic farmland in the EU as of 2015.
Support for organic agricultural systems is especially timely, following the release of a report by the United Nations that concluded that industrialized agriculture has not succeeded in eliminating world hunger, and has only hurt human health and the environment in its wake. With a growing understanding about the false promises that chemical-intensive, industrial agricultural systems have provided, policy makers and citizens around the world must push for fair food systems that place biologically regenerative, organic agriculture at the center.
Beyond Pesticides has long promoted the importance of organic in a sustainable food system, and works to promote the widespread transition of conventional farmland to organic production. Organic law requires that farmers adopt an organic systems plan to support soil biology, ecological balance, and pest prevention. Beyond Pesticides provides many opportunities to get involved in protecting and advancing the integrity of the organic label, and encourages public action to ensure organic's strong standards remain intact. To find out more about the work Beyond Pesticides is doing on organic integrity, check out Keeping Organic Strong, or to see all the reasons to go organic, visit Eating with a Conscience.
Sources: Civil Eats, European Parliament
All unattributed positions and opinions in this piece are those of Beyond Pesticides.