27
Sep
(Beyond Pesticides, September 27, 2017) Adverse health effects caused by exposure to the widely used herbicide atrazine pass down from parents to their children through multiple generations, according to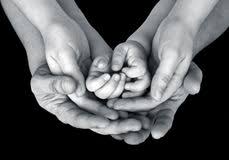 new research published by scientists at Washington State University. This burgeoning area of study on 'transgenerational' impacts calls into question the current methodology for assessing toxicity and risk from chemical exposure. With the current U.S. regulatory system permitting food and communities to be awash in toxic pesticides, the results of the study have grave implications for future generations.
Scientists began their research by exposing rats to atrazine while still in the womb. The parents of these rats were the F0 generation, while their atrazine exposed offspring were F1. Rats in the F1 generation did not exhibit any incidence of disease or adverse health, however they had lower weights than F1 rats in the control group that were not exposed to atrazine.
F1 rats were then bred to produce the F2 generation. Although rats in the F2 generation were never exposed to atrazine, they displayed a range of diseases. Males exhibited early onset puberty, diseases of the testis, and mammary tumors. Females exhibited mammary tumors and decreased body weight when compared to the control group.
While the F2 generation fared poorly, the F3 generation, bred from rats in the F2 generation, was even sicker. While males did not exhibit early onset puberty in this generation, females did.  Males continued to have testis diseases, and both males and females exhibited reduced body weight and behavioral changes associated with motor hyperactivity.
"The third generation had multiple diseases and much more frequently than the third generation of unexposed rats," said Michael Skinner, PhD, biology professor at Washington State University and co-author of the study.
Dr. Skinner and his colleagues explain that the diseases were induced and passed down by changes to the rat's epigenetics. Epigenetics deals with the way that cells read genes – the biological mechanisms that decide whether to turn a gene on or off. Epigenetics can be altered by environmental exposures as a result of DNA methylation, which changes the way an individual's genes are expressed by their body. For the current study, researchers were able to identify the unique regions where DNA methylation occurred, and were further able to associate these regions with disease outcomes. Scientists identified DNA methylation regions for both decreased body weight as well as diseases of the testis.
The study explains, "The etiology of disease appears to be in part due to environmentally induced epigenetic transgenerational inheritance, and epigenetic biomarkers may facilitate the diagnosis of the ancestral exposure and disease susceptibility."
Thus, the research may be the beginning of a methodology to identify epigenetic mutations caused by chemical exposure in parents and grandparents, and relate that to an individual's susceptibility to a particular disease.
Dr. Skinner and his peers have been on the cutting edge of epigenetic research for years. Past research from his team found epigenetic effects passed down generations with other pesticides as well. In 2013, his research linked DDT exposure to the transgenerational inheritance of obesity.  His 2014 research on the pesticide methoxychlor linked the chemical to higher incidence of kidney disease, ovary disease, and obesity in an F3 generation.
While those two chemicals are banned and no longer used in the U.S., the health effects of legacy exposure may still live on in the great grandchildren of individuals who were exposed before the pesticides were taken off the market. Atrazine, meanwhile, remains one of the most widely used herbicides in the country, with over 70 million pounds used each year. In addition to transgenerational effects, the chemical has been linked to cancer, endocrine (hormone) disruption, neurotoxicity, birth defects, and a range of adverse impacts to wildlife, including the "chemical castration" of frogs as noted by researchers.
Alternative agricultural systems like organic agriculture, which work with natural processes, and only allow least-toxic pesticides to be used as a last resort, offer a better path forward for the future of agriculture and human health. For more information about the epigenetic effects of pesticides, watch Dr. Skinner's presentation to the 32nd National Pesticide Forum in 2014.
All unattributed positions and opinions in this piece are those of Beyond Pesticides.
Source: WSU News, PLOS One