26
Sep
(Beyond Pesticides, September, 26, 2017) A congressionally mandated study belatedly released by the U.S. Department of Agriculture (USDA) questions the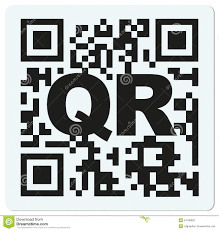 feasibility of electronic disclosures as a means of providing consumers with information on genetically engineered (GE) food ingredients. The study, which should have been published in July 2017 by law, confirms concerns held by many that "electronic and digital disclosures" (QR codes) will pose technological challenges for consumers, limiting access to food information. The study was required by the 2016 Federal Bioengineered Food Disclosure Standards Act (the "GE Labeling Act") to help inform the establishment of federal standards for labeling by July 2018.
USDA issued the study just days after the Center for Food Safety (CFS) filed a lawsuit challenging the agency's unlawful withholding of the required study. Twelve days after the lawsuit was submitted on August 24, USDA publicly released the study p. The labeling law allows USDA to consider several options: on-package text, a GE symbol on packages, or "electronic or digital disclosures," which would require shoppers to use a smart phone to scan packages to access a website or call a 1-800 number for every single product to find out if it was produced with genetic engineering.
The study is crucial in analyzing if QR codes will make the information accessible or not, based on several factors. The study found that the proposed food labeling measures will not serve consumers who do not have access to technology. Specifically, the researchers found key technological challenges that prevented nearly all participants from obtaining the information through electronic or digital disclosure methods:
Technological challenges disproportionately impact low-income earners, rural residents, and Americans over the age of 65.
Consumers are unfamiliar with QR codes or do not know that digital links contain food information.
Many of the more than 100 apps on the market that scan QR codes are not intuitive to use and include pop-up ads, causing consumer confusion.
Consumers may not have equipment capable of scanning digital links on their own, and in most cases there is not a viable alternative provided by retailers.
Consumers without phones are unlikely to find in-store scanners available and landlines do not provide a practical way of getting the information.
Consumers may be unable to connect to broadband, or connect at a speed that is so slow that they cannot load information, particularly rural and low-income consumers.
In-store scanners may be cost prohibitive for small and rural retailers and provide limited benefit due to limited consumer understanding and rapidly changing technology.
The study also concluded that "offline alternatives are necessary for consumers who lack access to a scanning device or broadband."
According to the study, 53 percent of adults say they care about the issue of GE food, with a third of that group caring a great deal. Half of all shoppers would likely be sensitive to labeling changes, as evidenced by increased consumer desire for food information which is pervasive across region, age, income, and gender. It is unclear how USDA plans to comply with the federal law's other mandates for the study, including that the public be given the right to comment on it.  The labeling option that makes sense is on-package labeling which is quick, simple and effective.
Consumers have advocated for mandatory labeling of GE foods for nearly two decades. Polls show that over 90% of U.S. residents support requiring the labeling of GE foods, as 64 countries already do, including many U.S. trade partners such as the European Union and Japan. Consumers have become more and more aware that, while few whole foods are genetically engineered, the majority of processed foods are produced with GE ingredients. The public recognizes that having thousands of processed food products containing GE ingredients, yet going unlabeled is deceptive, misleading, or at best confusing.
Connecticut and Maine both passed GE food labeling laws in 2013, albeit with their effective dates contingent on the passage of similar standards in other states. In 2014, Vermont became the first state to pass a mandatory GE labeling law to go into effect in 2016. Numerous major food producers began to label their food for GE content in order to anticipate compliance with Vermont's law. In response, Congress finally passed a GE labeling law in July 2016, preempting state laws and setting a federal standard in its place.
Genetically engineered foods pose risks that are not considered by regulators. The most dependable way to avoid GE ingredients is to buy organic, but all consumers have a right to know what is in their food.
All unattributed positions and opinions in this piece are those of Beyond Pesticides.
Source: CFS Press Release