10
Oct
(Beyond Pesticides, October 10, 2017) The comment period closes Wednesday, October 11 at 11:59 pm EDT for the Fall 2017 National Organic Standards Board (NOSB) meeting.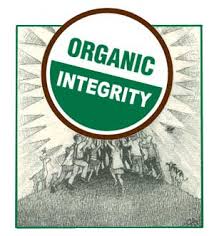 In addition to the other priorities in our previous alert (hydroponics, marine materials, and "inerts"), we focus attention here on eliminating the incentive to convert native ecosystems into organic crop production, strengthening and clarifying the requirements for the use of organic seed, exempt/uncertified handler and brokers, and the need for a comprehensive review of sanitizers used in organic.
New to Regulations.gov? See our two-minute tutorial.

Comment now!
Beyond Pesticides provides you with our positions, which you can use as the basis for your comments. If you have limited time, you can use the sample comments on priority issues below. If you have more time, please use the information on our website to develop your own comments. If you paste our comments into regulations.gov, please first put a personal note of concern in order to reflect the importance of these issues to you as an organic consumer, farmer, or other concerned party.
Some major issues being considered at the Fall meeting are:
Eliminating the Incentive to Convert Native Ecosystems into Organic Crop Production
The proposal must be revised –it should be sent back to the Compliance, Accreditation & Certification Subcommittee (CACS).
Unfortunately, the legal requirement to avoid the use of prohibited substances for three years before land can be certified organic produces an incentive to convert unfarmed land to organic farms. We support the intention of the subcommittee proposal to incentivize the transition to organic production of lands that have had prohibited materials applied, while minimizing the loss of lands with important habitats from conversion. These lands will be necessary to support declining and rare species today and a hundred years from now, when there will be much less available due to increased human populations and climate change.  We support the following language:
A site supporting a native ecosystem cannot be certified for organic production as provided for under this regulation for a period of 10 years from the date of conversion.
Native ecosystems retain dominant and characteristic species. The composition of species reflects spontaneous natural processes, such as biogeography (e.g. dispersal of plants and animals), the geophysical constraints (e.g. soil type), and natural disturbance regimes (e.g. wind, fire, and water flow). On land with natural vegetation, any past human influences are not readily recognized in the field. For semi-natural vegetation, past human influences may have significantly altered vegetation composition or structure over 50-100 years ago but these have recovered. Sites will tend to have not been previously cultivated, cleared, drained or otherwise irrevocably altered.
Strengthen and Clarify the Requirements for the Use of Organic Seed
A rule change to the seed practice standard is needed to require a demonstrable improvement over time until 100% organic seed use is achieved. Guidance must be strengthened consistent with the existing rule to ensure that plants that have been treated with prohibited substances are not used in organic production.
The National Organic Program's (NOP) broad exemption allowing the use of conventionally produced seed maintains inconsistency in the enforcement of organic standards. Enforcement must be a first step to strengthening the organic seed requirement –certifiers must enforce consistent and uniform adherence to the present organic seed requirements. We support seeking a rule change to the seed practice standard §205.204 to require a demonstrable improvement over time until 100% organic seed use is achieved, and strengthening the guidance NOP 5029 in ways that are consistent with the existing rule. Plants that have been treated with prohibited substances should not be used in organic production. This includes, for example, plants grown in fumigated soil or from seeds treated with neonicotinoid pesticides.
Exempt/Uncertified Handler and Brokers
The proposal should be revised in view of the fact that highly toxic fumigants used in conventional facilities penetrate packaging materials.
We support the goal of strengthening audit trails of organic products by further clarifying what operations are excluded from certification. However, the assumption that packaged goods will maintain their organic integrity under conventional handling is flawed. Fumigants used in conventional warehouses and other facilities are highly toxic and penetrate packaging materials. Therefore, handlers who handle only packaged organic goods should not be excluded from certification.
Comprehensive Review of Sanitizers
A comprehensive review of sanitizers, disinfectants, and cleansers used in organic production and handling is needed to ensure that the safest and most effective materials are used.

Beyond Pesticides and others have been calling for a comprehensive review of sanitizers used in organic production. The NOSB needs to identify needs for sanitizers, disinfectants, and cleansers, and evaluate the allowed and potentially allowed materials according to OFPA criteria. We support this issue being placed on the Materials Subcommittee work agenda, and we suggest a structure for the comprehensive review.
Comment now at Regulations.gov!
See Beyond Pesticides' Keeping Organic Strong webpage.