12
Apr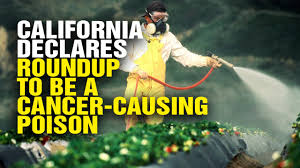 (Beyond Pesticides, April 12, 2018) The Justice Department will allow two notorious agrichemical corporations, Bayer and Monsanto, to merge, according to reports published earlier this week. Despite strong voices of opposition from grassroots advocates across the country, and investigations by state Attorneys General, the over $60 billion merger was approved after Bayer agreed to sell off select sectors to another competitor, BASF.  The merger will make Bayer the largest seed and pesticide company in the world. While lining the pockets of C-suite executives, farmers will be hurt by decreased competition and greater costs, which will ultimately affect consumer prices for food.
China, Brazil, Australia, and the European Union (EU) signed off on the deal prior to U.S. approval. As part of EU negotiations, Bayer agreed to divest $7 billion, selling off its soybean and cottonseed sectors, as well as its glufosinate herbicide division, which competes with Monsanto's Roundup. Bayer also promised European regulators that it would not attempt to foist genetically engineered (GE) crops onto European consumers.  The U.S. Justice Department added additional requirements, noting that widespread use of GE crops in America meant there would be different considerations. According to reports, Bayer will need to sell off additional seed and seed treatment sectors and certain aspects of its digital field management business.
Although the Justice Department secured agreements on divestment, there were no deals made on how the new company will operate. In a number of sectors, including vegetable seeds, and GE row crops like alfalfa, canola, corn, soybean, and wheat, the new company, which many have dubbed "Baysanto," will have an overwhelming majority of worldwide market share. Not only will this reduce the availability of traditional and non-GE seed varieties, it will permit the new company to increase costs to farmers, giving them few and likely no alternatives in many cases.
These problems are compounding themselves, as the Bayer-Monsanto merger is only the latest in a series of mega-mergers that have upended the agrichemical industry. Dow and DuPont merged in 2017, with plans to separate the new conglomerate into three different companies, one being a nearly $20 billion pure-play agriculture corporation that integrates the companies' seed and pesticide sectors.  In 2016, the Chinese state-owned pesticide company ChemChina merged with Swiss chemical giant Syngenta, a deal valued at roughly $43 billion.
The "big six" often referenced by health and consumer advocates – Bayer, Monsanto, Dow, DuPont, Syngenta, and BASF – has now shrunk to four. According to a poll taken earlier this year, 93% of farmers are concerned about the Bayer-Monsanto merger, with specific issues related to the new company's ability to control farmer data, push products on farmers, and increase chemical dependency on farms.
The contracts that chemical companies make with conventional farmers can trap them within the company's intellectual property (IP) ecosystem. For instance, farmers that purchase GE seeds must also assure the company that they will only use the company's specific pesticides developed to accompany the GE seeds. As documented extensively by Beyond Pesticides, this system creates pesticide dependency whereby farmers must continue to buy the company's seeds, and spray the company's chemicals in order to control rising rates of pest and weed infestation. Now, without competition from other IP ecosystems, these companies can increase costs without risk that a farmer will jump to a competitor.
According to the Wall Street Journal, finalizing the Bayer-Monsanto merger will still require the okay from Canada and Mexico.
In fighting back against the global consolidation of agricultural markets, we might not always be able to prevent purchasing a food product produced by one of the big four, but we can work to shift consumer preferences towards sustainably produced food. Whenever possible, choose foods that have the USDA organic symbol, which doesn't permit farmers to use toxic pesticides and GE seeds.
All unattributed positions and opinions in this piece are those of Beyond Pesticides.
Source: The Wall Street Journal, Reuters