31
May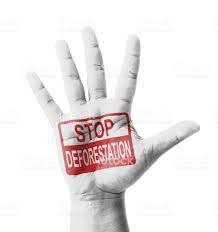 (Beyond Pesticides, May 31, 2018) Deforestation in tropical regions helps spread malaria, concludes a recent research study of the Amazon Rainforest. Published in Nature's open-access journal, Scientific Reports, the study details researchers' work, from 2009–2015, comparing patterns of deforestation to rates of malaria in nine states in the Brazilian rainforest. Investigators found that the highest malaria incidence concentrated in impacted patches of forest — areas deforested or otherwise degraded from an unmanaged or more-natural state.
These medium-sized patches (from .1 to 5 sq. km. in size) seem to be the "sweet spots" at which wood extraction activity (logging, charcoal production, et al.) correlate most strongly with malarial infection rates. The researchers suggest that the finding is perhaps related to the habitat preferences of the primary malaria vector in the region, Anopheles (Nyssorhynchus) darlingi, which breed most happily in shady, watery, edges of forest habitat. Sixty of the 380 mosquitoes in the genus Anopheles can transmit the malaria parasites.
Deforestation fragments the forest landscape, creating more forest "edges," which means more places for mosquitoes to breed. This fragmentation may also help malaria-carrying mosquitoes spread to other areas as adults: "The new [fragmented] landscape delineated by the pattern of deforestation and soil occupation may favor dispersal of Ny. darlingi by creating forested areas interspaced by deforested areas, which are linked by forest corridors along [small streams] and shaded dirt roads," note the researchers. They also discovered that the driest months in the region correlated with the heaviest logging activity, and therefore, increasing forest fragmentation and higher numbers of malaria cases. The deforestation activity itself can introduce malaria to areas previously untouched by the disease, via human loggers with previous exposure to the disease, who act as vectors as they move around the rainforest.
A leading cause of death in tropical regions, malaria continues to be a scourge in regions of Africa, Asia, and South America. As of 2016, 3.4 billion people across 91 countries face risk of infection and developing the disease, with more than 1 billion at high risk. In 2015, there were 212 million cases and 429,000 deaths globally; more than 90% of deaths were on the African continent (in the broad equatorial zone), and 2/3 of those were of children under 5 years of age. The disease varies widely in severity, and is generally curable if diagnosed and treated promptly and appropriately; among the symptoms of malaria can be fever, chills, sweating, nausea, vomiting, headache, body ache, enlarged spleen and/or liver, and mild jaundice, among others.
So how to combat malaria and the vectors that transmit it — particularly as rampant deforestation may cause spikes in malaria incidence? Reducing deforestation is an obvious, if daunting, goal. Medical approaches, once the disease is contracted, are limited; only a dozen or so antimalarial drugs are readily available for use, and there is significant malarial resistance to most of them. Without a reliable method for killing the parasite that causes the disease, approaches have tended to focus on killing the mosquitoes that transmit them. This has generally meant an abundant use of sprayed applications of insecticides, which are questionably effective and have myriad impacts related to their toxicity.
Beyond Pesticides has written, "Reliance on pesticides, especially DDT, as a silver bullet solution for malaria protection is extremely dangerous. When the underlying causes of pest problems are not adequately addressed, then a sustained dependence on toxic pesticides like DDT causes greater long-term problems than those that are being addressed in the short-term. Beyond Pesticides advocates the fighting of malaria without poisoning future generations of children in malaria hot spots. We should be advocating for a just world in which we no longer treat poverty and development challenges with poisonous band-aids, but instead, join together to address the root causes of insect-borne disease, because the chemical-dependent alternatives are ultimately deadly for everyone."
From the 1940s until the 1960s, DDT — dichloro diphenyl trichloroethane — was the go-to control for mosquitoes that carry malaria. However, the compound was found to be extremely persistent in and harmful to the environment, and to accumulate in fatty tissue in humans. Exposure to DDT and its breakdown product DDE has been linked with impacts on fertility, immunity, hormones, and brain development, and with adverse health outcomes, such as breast cancer, diabetes, obesity, decreased semen quality, spontaneous abortion, impaired neurodevelopment in children, and even multigenerational effects.
In addition, its rampant overuse, both to control disease vectors and in agriculture, resulted in the development of significant resistance to the compound. Today, DDT resistance is widespread in Anopheles mosquitoes. As the Pesticide Action Network North America notes, "Of the 73 countries that provided monitoring data to WHO [the U.N.'s World Health Organization] from 2010 onward, 60 countries reported insect resistance to at least one insecticide and 50 reported resistance to 2 or more insecticides. This highlights the problem of relying on insecticide-based strategies for vector control. . . . Ultimately, disease vectors and parasites develop resistance to the insecticide and it becomes almost ineffective in the long run."
Although DDT is no longer manufactured or used in much of the world (China is currently the largest manufacturer), its use continues in 19 countries. DDT was banned in the U.S. in 1972. In 2009, the United Nations Environment Programme (UNEP) and World Health Organization (WHO) announced an effort to fight malaria with incremental reduction of reliance on the synthetic pesticide DDT. As Beyond Pesticides has reported, WHO and the UNEP undertook an initiative, comprising a host of projects, aimed at reducing use of DDT worldwide by 30% by 2014 and a total phaseout by the early 2020s, while meeting malaria incidence targets. WHO sees these projects in the context of Integrated Vector Management (IVM), which it promotes as the approach of choice to control transmission of malaria and other vector-borne diseases. A key element of IVM is a solid evidence base for the effectiveness of combinations of locally adapted, cost-effective, and sustainable vector-control methods. This approach can facilitate a sustainable transition away from the use of DDT.
Pesticide Action Network of North America (PANNA) agrees, saying, "Vector control that uses community-based, least-toxic versions of IVM is more effective in the long-term than short-term toxic chemical controls. Pesticide Action Network has worked for a decade with communities in Senegal on use of IVM and observed significant reductions in malaria incidence."
The problem of malaria in many affected regions is, in part, a development issue. Greater investment in living conditions, including those that suppress mosquito breeding — such as effective environmental and water body management (e.g., to limit breeding habitat) — as well as practices that keep mosquitoes out of people's living spaces would go a long way to reducing disease occurrence. Improved healthcare and public education on personal protections would also support the effort. Low-tech and effective strategies include mosquito traps, bed nets, screening between outside and inside spaces, and personal repellents. Appropriate toolkits will differ somewhat, based on local conditions.
Check out all the mosquito prevention and management information on Beyond Pesticides' mosquito management webpage and the Public Health Mosquito Management Strategy: For Decision Makers and Communities.
Source: https://news.mongabay.com/2018/05/study-links-deforestation-and-malaria-in-the-amazon/?utm_source=EHN&utm_campaign=da3be3d21f-Science_saturday&utm_medium=email&utm_term=0_8573f35474-da3be3d21f-99059849