21
Jun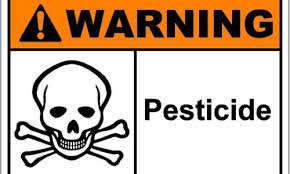 (Beyond Pesticides, June 21, 2018) In a letter sent by the Center for Biological Diversity (CBD), the U.S. Fish and Wildlife Service (FWS) is being urged to complete status reviews and listing proposals for 23 wildlife species in the Southeast that are at risk of extinction. Citing deep concerns about unprecedented assaults on the Endangered Species Act (ESA), the letter reiterates the critical need for FWS to provide timely protection to the most critically imperiled species.
Highlighting the plight of 23 freshwater animals and plants, like the southern snaketail and the sunfacing coneflower, and the consideration by the Trump Administration to withdraw ESA findings for dozens of species, CBD submitted the letter, dated June 8, 2018, urging FWS to follow the law, and review and publish species protection proposals.
CBD initiated a review of 61 species for which the group had already filed a petition seeking ESA protections. This came after the Trump administration's unprecedented move to reverse an Obama-era decision to review the status of the species because available information indicates they may warrant listing. CBD first petitioned FWS for their protection in 2010. Hundreds of other highly imperiled species are similarly awaiting decisions, but, according to CBD, a declining budget and opposition from the Trump administration are stalling these critical protections.
The Trump administration has proposed slashing the budget for endangered species listings by half, from $20.5 million to $10.9, and to prioritize delisting species rather than granting protection to new ones. These budget cuts are being proposed despite FWS's backlog of hundreds of species that have been found to warrant consideration for protection. Since 2000, several southeastern species have been identified as extinct including the beaverpond marstonia snail, Tatum Cave beetle, Florida zestos and rockland grass skipper butterflies, the green blossom, yellow blossom, tubercled bloosom, and turgid blossom pearly mussels, the Florida fairy shrimp, and the South Florida rainbow snake. Many of the species CBD petitioned for are still awaiting reviews, while others were withdrawn from the petition.
"Endangered species decisions have long been plagued by delay and political interference, but these problems are becoming a crisis under Trump," said Tierra Curry, a CBD senior scientist. "Rather than following the law and reviewing the status of species like the southern snaketail, the administration wants to push them out the back door and ignore those at risk of extinction."
Attacks on ESA have been a regular occurrence since the inauguration of the 115th United States Congress on January 3, 2017. This Congress already has seen at least 63 legislative attacks seeking to strip federal protections from specific species or undercutting the Endangered Species Act according to CBD.  There are documented a total of 164 bills introduced into Congress which have sought to dismantle critical species protections between 2010 and 2015.
Earlier this year, over 60 agriculture groups signed a letter telling House Agriculture Committee leaders that the current ESA review and permitting process is redundant and provides no environmental benefit, but instead imposes additional costs on farms and businesses. These sentiments were echoed in provisions in the 2018 Farm Bill to exempt the use of pesticides from ESA review, threatening hundreds of endangered species and making it legal to kill any endangered species with a pesticide at almost any time. While this bill  passed the House Agriculture Committee without any Democratic support, it failed in the House because some members have been holding up the legislation over a demand for moving their immigration bill, and is expected to come up for a vote again as early as Friday this week.
With species decline increasing across the globe, it is critical that we protect those already at heightened risk. An important provision of the ESA is the requirement that each federal agency that proposes to authorize, fund, or carry out an action that may affect a listed species or its critical habitat must consult with the U.S. Fish and Wildlife Service and National Marine Fisheries Service. Although many species –including the bald eagle, Florida manatee, and California condor— have been protected and brought back from the brink of extinction under the ESA, an estimated 500 species have disappeared in the past 200 years.
See Beyond Pesticides' action on this issue or write or call your Congressional Representative and urge her/him to support the ESA's scientific review process and protect endangered and threatened species and their habitats.
All unattributed positions and opinions in this piece are those of Beyond Pesticides.
Source: Center for Biological Diversity