12
Jun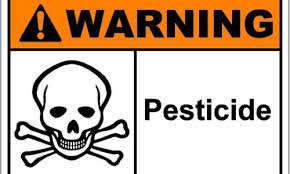 (Beyond Pesticides, June 12, 2018) Two recent studies are contributing to the growing understanding that challenges basic toxicological precepts as inadequate to comprehensive assessments of impacts, particularly in the realm of human exposures to chemicals. One investigation tackles the role of chemical pesticide exposures in the risk of developing Parkinson's Disease. That study appeared in The FASEB (Federation of American Societies for Experimental Biology) Journal in April 2018. The other, published earlier this year in the journal Food and Chemical Toxicology, assesses potential negative health outcomes of long-term, low-dose exposure to admixtures of chemicals that more realistically represent real-life exposures than those typically created in a lab setting — one chemical at a time.
A basic concept of the classical scientific method is that relationships among phenomena, whether causal or associative, can be evaluated only through the isolation and consideration of elements one at a time. A core tenet of toxicology is the dose-response notion: that the lesser or greater the dose or exposure, the smaller or larger, respectively, the organismic response will be. Paracelsus is credited for the terse summary, "The dose makes the poison." Most research into the health and environmental risks of toxic chemicals in the materials stream has been guided by these concepts. Most U.S. regulations governing what chemicals can be used have been informed by such research.
The first study looks at the role of chemical exposures in the risk of developing Parkinson's Disease (PD), a relationship first identified in 1998; researchers have continued to study such relationships in the ensuing three decades. The variables implicated have long included a variety of pesticide compounds; research continues to examine which ones, at what levels of exposure, and by what mechanism(s) act to expedite development of the disorder. During the past 20 years, the related role of genetic predisposition to development of PD has come under increased scrutiny. Now, new research demonstrates that for people with a specific genetic mutation on chromosome #4, exposure to the agricultural pesticides paraquat and maneb — even at very low levels — can increase the risk of a PD diagnosis by approximately 250%.
PD is a progressive neurogenerative disorder that occurs when nerve cells in the substantia nigra region — a basal ganglia structure in the midbrain — are damaged or destroyed and can no longer produce dopamine, a neurotransmitter that helps mediate motor function. The disease exhibits a variety of symptoms, including loss of muscle control, trembling, and poor coordination.; it may additionally cause anxiety, constipation, dementia, depression, urinary difficulties, and sleep disturbances. Over time, symptoms intensify. Approximately one million people in the U.S. have PD, with 60,000 cases diagnosed each year; 7–10 million people suffer with it worldwide. It is the second-most-common, age-related neurogenerative disease; Alzheimer's is the first.
Intriguingly, this in vitro study at the University of Guelph, Ontario reveals what transpires at the cellular level when both risk factors — the genetic mutation and exposure to these chemicals — are present. Exposure, even at very low levels, of dopamine-producing neurons (grown from stem cells) containing the mutation prevented the mitochondria, cells' "power plants," from functioning correctly, depriving the neurons of essential energy and causing them to fail. Cells that lack the mutation require higher doses before their function is compromised. The net is that exposure to these pesticides increases the risk of PD, and even small levels of exposure for people with the genetic mutation may increase risk greatly.
Critical exposure levels for the mutation-carrying cells are lower than the levels designated as "maximum safe" by regulations of the Canadian Environmental Protection Authority, and lower than the lowest observed effect level previously reported by U.S. regulators. The study's lead author, Dr. Scott Ryan, says that on the basis of these outcomes, the current approach to regulation — "one level fits all" — should be abandoned, adding, "This study shows that everyone is not equal, and these safety standards need to be updated in order to protect those who are more susceptible and may not even know it." His conclusion underscores one shortcoming of the "dose makes the poison" tenet in the realm of human exposure to potentially toxic chemicals.
The second study is an international effort whose publication is titled, "Six months' exposure to a real life mixture of 13 chemicals below individual NOAELs induced non monotonic sex dependent biochemical and redox status changes in rats." (The NOAELs in the title stands for no-observed-adverse-effect-levels.) In a 24-week toxicity study, the project administered to the rodents "mixtures containing carbaryl, dimethoate, glyphosate, methomyl, methyl parathion, triadimefon, aspartame, sodium benzoate, calcium disodium ethylene diamine tetra-acetate, ethylparaben, butylparaben, bisphenol A, and acacia gum at doses of 0, 0.25, 1, or 5 times the respective Toxicological Reference Values" — toxicological indices that, when compared with exposure, are used to qualify or quantify a risk to human health.
Most research on chemical exposures is done at much higher "dosage" levels and utilizing exposures to single compounds; this experiment created circumstances that more closely mimic much of actual human exposure: to multiple compounds and at modest levels. Its methodology addresses flaws inherent in most research on chemical toxicity: both the high-dosage protocols and the "one at a time" approach that fails to consider the nature and significance of synergistic or sequential exposure phenomena. Observed effects in the rats include significant weight gain (in males), liver toxicity, and adaptive responses to redox status. ("Redox status" can be understood as the body's ability to maintain a balance of reductive and oxidative processes, or more simply, to respond to the presence of molecules that promote inflammation in a way that keeps it in check).
What is particularly notable is that the liver toxicity and redox status effects showed non-monotonic dose–response curves. To provide some context for that: a classic "dose makes the poison" response means that as dosage rises, the severity of organismic response increases correspondingly; such dose–response correspondence is termed "monotonic." A non-monotonic dose–response curve will look quite different — if graphed, it will often appear as either a "U" or an inverted "U," or sometimes take an entirely irregular path. The importance of the non-monotonic curve in this research is its representation that serious health impacts occurred at low doses, or exposure levels. Such responses contravene the "dose makes the poison" tenet that underlies not only toxicology broadly, but also, the regulation of toxic chemicals by government agencies such as the Environmental Protection Agency.
Some scientists long ago pointed to the inadequacy of the traditional toxicological approach, including endocrine disruption researchers Theo Colborn and John Peterson Myers, who wrote (with Dianne Dumanoski) the groundbreaking Our Stolen Future. A decade ago, Beyond Pesticides addressed this in an article in its journal, Pesticides and You. Beyond Pesticides has also repeatedly identified the need to consider synergistic and low-dose exposures in the development of genuinely protective public health and environmental regulations. It is critical that more research is done to address these two under-explored aspects, and that such research be used in regulation of potentially toxic chemicals.
Sources: https://cosmosmagazine.com/biology/mechanics-of-pesticide-parkinson-s-link-revealed and https://www.sciencedirect.com/science/article/pii/S0278691518302011?via%3Dihub