13
Jun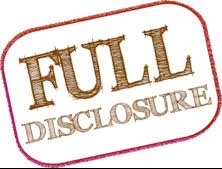 (Beyond Pesticides, June 13, 2018) On June 6, 2018, the New York State Department of Environmental Conservation (NYSDEC) released its final policy for the disclosure of cleaning product ingredients under its Household Cleansing Product Information Disclosure Program. The program will require full disclosure of ingredients on product labels or manufacturer website for all products sold in the state, as well as the identification of chemicals of concern. NYSDEC states the program is intended to protect consumers from harmful chemicals in household products.
The Household Cleansing Product Information Disclosure Program requires manufacturers of cleaning products sold in New York to disclose chemical ingredients and identify any ingredients that appear on authoritative lists of chemicals of concern on their websites. Companies must also provide a list of links to product's ingredients to NYSDEC. New York states that it "will be the first state in the nation to require such disclosure and the State's program goes beyond initiatives in other states by requiring the robust disclosure of byproducts and contaminants, as well as chemicals with the potential to trigger asthma in adults and children."
Products included in the program are cleaning products like soaps and detergents containing surfactants, emulsifying agents and used primarily for domestic or commercial cleaning purposes, including but not limited to the cleansing of fabrics, dishes, food utensils and household and commercial premises. Not covered are food, pesticides, drugs, cosmetics and other personal care items like shampoo and toothpaste. Now, known byproducts and contaminants in cleaning products, including 1,4-dioxane, perfluorooctanoic acid (PFOA) and perfluorooctanoic sulfate (PFOS) – all now found in drinking water supplies across New York State – will have to be disclosed.
All ingredients, including fragrances, surfactants, preservatives, etc, must be disclosed. Chemicals of concern must also be identified; these are defined as any chemical listed national and international lists including, California Prop 65, EU Carcinogen, Mutagen and/or reproductive toxicants (Cat 1A and 1B), EU Endocrine Disruptors (substances of high concern)
IRIS Carcinogens (Groups A B1, B2), Canada PBTs, IARC Carcinogens (Groups 1,2a, 2b), ATSDR Neurotoxicants, EPA Priority Chemicals List, and others (see full list here).  The Program Policy states that the fact that an ingredient appears on such a list "must be clearly and unequivocally indicated where the ingredient appears on the list of ingredients," using phrases such as, "Present on XXX list,", "Chemical of Concern" or "Present on List of Concern." Additionally, nanoscale ingredients will also need to be disclosed. For example, according to the Program Policy, if the nanoscale material is carbon, the disclosure should use the term "nanoscale" carbon.
Manufacturers must post all required information for the following ingredients by July 1, 2019. However, small manufacturers (100 or less employees) will have until July 1, 2020 to comply. Manufacturers will have to update their disclosures each time they change the ingredients in a product, introduce a new product to the market, or a list of chemicals of concern is changed to include an ingredient present in any of their products.
The program was proposed and opened for public comment in 2017, under Environmental Conservation Law (ECL) Article 35 and New York Code of Rules and Regulations (NYCRR) Part 659. The statute and regulations authorize the Commissioner of the Department of Environmental Conservation to require manufacturers of domestic and commercial cleaning products distributed, sold, or offered for sale in New York State to furnish information regarding such products in a form prescribed by the Commissioner.
Beyond Pesticides advocates for the full disclosure of product ingredients on all consumer products. These products should avoid ingredients linked to human health or environmental hazards. Product disclosure programs are good first steps in improving consumer transparency and education. We encourage all consumers to read the label of all cleaning products and opt to choose products that contain safer options.
If you are looking for safer methods to manage pests, please visit our ManageSafe page and our Safer Choice page. Alternatively, EPA has a Safer Choice labeling program for cleaning products that evaluates the human and environmental risks of cleaning ingredients. Click here to see examples of Safer Choice Products.
All unattributed positions and opinions in this piece are those of Beyond Pesticides.
Source: National Law Review