06
Jul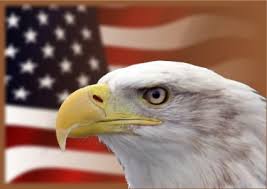 (Beyond Pesticides, July 6, 2018) Two years ago, thirteen bald eagles were found dead on a farm in Maryland. Now the investigation has revealed that these birds died after ingesting the highly toxic pesticide, carbofuran. Carbofuran, whose use has been phased out in the U.S., is so toxic to birds that one granule is all it takes to kill. Irresponsible and illegal use of pesticides is still responsible for primary and secondary poisonings of wildlife, as is the case of these bald eagles.
According to the necropsy results by U.S. Fish and Wildlife Service (FWS), which analyzed six of the thirteen eagle carcasses, five of the carcasses were found to have undigested raccoon remains in their systems. Carbofuran was detected in the stomach and/or crop contents of all birds, as well as on the partial remains and fur of a raccoon that was found nearby.
The granular form of carbofuran has been blamed for the deaths of more than a million birds in the U.S. who mistook the granules for seed. The granules were finally banned in the early 1990s, while the liquid formulation was banned on food crops in 2009, although the painfully slow process of cancellation by the U.S. Environmental Protection Agency (EPA) began in the 1990s. In fact, the 2009 action to cancel carbofuran food uses was the culmination of a regulatory process that began in 2006 when the agency published its risk assessments for carbofuran and determined that no uses were eligible for reregistration, finding "dietary, worker, and ecological risks are unacceptable for all uses of carbofuran. All products containing carbofuran generally cause unreasonable adverse effects on humans and the environment and do not meet safety standards, and therefore are ineligible for reregistration."
However, carbofuran's maker, FMC Corporation, along with the National Corn Growers Association, National Sunflower Association, and National Potato Council petitioned the courts to reverse EPA's decision, claiming the company had already voluntarily removed 22 products from the market, which was sufficient to allow EPA to make a finding that remaining uses/products were "safe." The industry challenged EPA's decision in the courts, and ultimately the U.S. Supreme Court declined to hear the case in 2011.
Marketed under Furadan, Curator, and other names, the carbamate insecticide is toxic to humans and other mammals, causing nausea, vomiting, diarrhea, and difficulty breathing. Unfortunately, as seen in Maryland, some farmers continue to use the poison illegally to kill larger predators and pests, including foxes, coyotes, and raccoons.
Killing a bald eagle is a felony crime punishable by up to two years in prison and a fine of $250,000. This iconic bird was removed from the federal list of threatened and endangered species (Endangered Species Act) in 2007, but it is still protected by the Migratory Bird Treaty Act and the Bald and Golden Eagle Protection Act. Secondary poisoning of predator birds is common. Their prey – raccoons, rats, and other small mammals- are poisoned by farmers, ranchers, and others who want to keep rodents off their property. In turn, the poisoned carrion is consumed by these birds who also succumb to the poison's effects. These pesticides are so toxic that the food material is often found undigested, mid-esophagus, in the dead predator animal, indicating how fast the lethal impacts took place. Along with birds, carbofuran has been found to harm endangered salmon and steelhead.
John LaCorte, a special agent for the Fish and Wildlife Service told The Washington Post there is an "epidemic on the Eastern Shore" of wildlife-poisoning crimes because people find it "cheaper and easier" than trapping a nuisance animal or predator or building a fence. If caught, farmers and landowners are prosecuted.
With attacks on environmental laws that protect sensitive species like the bald eagle from the impacts of pesticide poisoning, the time is now to take action. The current House version of the 2018 farm bill has provisions to exempt reviews of pesticides under the Endangered Species Act, effectively dooming hundreds of endangered species to extinction and making it more difficult to protect endangered species from pesticides; and to eliminate litigation as a remedy when pesticide decisions threaten endangered species. For more information on wildlife issues, see Beyond Pesticides' wildlife webpage.
All unattributed positions and opinions in this piece are those of Beyond Pesticides.
Take Action: Tell Congress to Clean Up the Farm Bill