10
Oct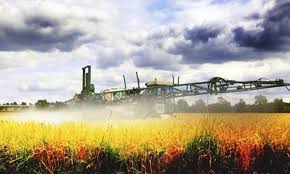 (Beyond Pesticides, October 10, 2018) Nearly one-third of General Mills shareholders called on the company last month to improve product stewardship and eliminate pesticides like bee-toxic neonicotinoid insecticides or the probable carcinogenic weed killer glyphosate from its supply chain. The proposal was put forward by nonprofit organization As You Sow, and Green Century Equity Fund (GCEF), a mutual fund. This is the latest public shareholder action GCEF has made in regards to corporate pesticide reform, with the company previously putting pressure on the Dr. Pepper Snapple Group for its allowance of pesticides within its supply chain. While the actions are encouraging, some advocates are urging shareholder groups to go beyond increased accountability and transparency and push companies to focus on sourcing organic to ensure that no pesticides make their way into food products.
The shareholder proposal ultimately garnered support from 31% of General Mills shareholders. "Shareholders believe the company can, and should, do more to protect the health of their supply chain and the public from toxic pesticides," said Christy Spees, environmental health program manager at As You Sow to the StarTribune.
The proposal states, "While the company asserts that it is currently 'document[ing] continuous improvement' concerning environmental impacts from its supply chain for multiple crops, including corn, it has so far not demonstrated that it is measurably tracking and reporting pesticide use reduction."
Although additional transparency could help shed light on the toxic pesticides making their way into popular General Mills products, sourcing only organic would eliminate any need for such tracking, as organic certification requires all synthetic inputs are vetted under organic standards. And, as a government program, this approach would provide more accountability than a third-party certification or an internal corporate tracking process.
Despite the reasonable request, which should be minimum standard practice for corporate food giants like General Mills, the company rejected the proposal and cited their support for conservation focused organizations and funding for pollinator habitat and research. This has brought concerns that the company is attempting to greenwash its image through marketing rather than take real steps to reduce pesticide use in its supply chain.
Beyond Pesticides has been party to a lawsuit against General Mills' Nature Valley bars over the claim that the oats in the bars were "natural." As part of a resolution for that case, General Mills agreed to remove the term "100% Natural Whole Grain Oats" from its products.
The company has also come under pressure recently after a report from the nonprofit group Environmental Working Group found glyphosate in General Mills' premier cereal products, like Cheerios and Lucky Charms.
As evidence of the dangers that popular pesticides like glyphosate and neonicotinoids pose to health and the environment continues to grow, corporate food giants like General Mills will continue to come under fire for exposing their customers to these toxic chemicals, and permitting the contamination of environments where their food is sourced.
For more information on why organic sourcing is the right answer for the future of food, see Beyond Pesticides organic agriculture webpage.
All unattributed positions and opinions in this piece are those of Beyond Pesticides.
Source: StarTribune