20
Jul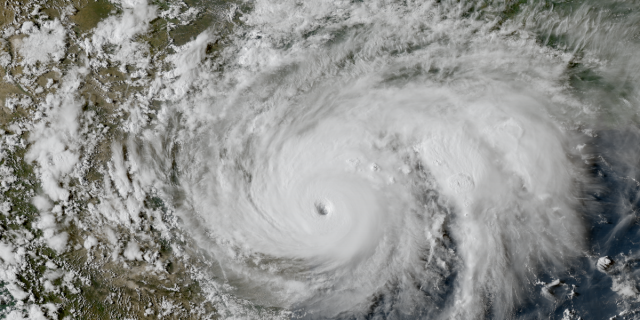 (Beyond Pesticides, July 20, 2022) Flood cleanup in Houston after Hurricane Harvey increased resident exposure to a range of pesticides and other industrial chemical compounds, according to a study published recently in the International Journal of Environmental Research and Public Health by scientists at Oregon State University (OSU). The findings are particularly concerning for a community already subject to some of the highest rates of environmental contamination in the country. "Houston is one of our most industrialized cities," said study co-author Kim Anderson, PhD, of OSU. "When we look a year after the storm, we see that several neighborhoods that are closer to industrial zones — socioeconomically disadvantaged neighborhoods — had higher concentrations of chemicals right from the get-go, and that was only exacerbated when the hurricane came in."
Hurricane Harvey made landfall in Southern Texas as a category 4 hurricane in 2017. Widespread flooding resulted in damage to chemical plants and oil refineries throughout the city, including 13 of the astounding 41 Superfund sites present in the city of Houston. Clean up and remediation efforts brought concern among residents that chemicals from these industrial sites were being mixed with floodwaters, exposing individuals to a range of hazardous compounds.
To better understand what chemicals individuals were coming in contact with and their level of exposure, scientists utilized silicone wristbands originally developed by Dr. Anderson. The wristbands are able to passively sample chemicals the wearer becomes exposed to in the environment. Scientists were able to get approval for their study within a week, and subsequently began distributing silicone wristbands within three weeks, timing their use as clean up efforts were still underway. "At that point, flooding was still occurring. I think that's a huge strength of this study," said co-author Diana Rohlman, PhD, associate professor at OSU. "From the public health perspective, that's the data people want: 'I'm actively flooded, actively cleaning my house; what am I being exposed to right now?'"
Research participants wore the silicone wristbands for seven days. Researchers then took the wristbands back to the lab, where over 1,500 potential chemicals, including pesticides, polychlorinated biphenyls (PCBs), polycyclic aromatic hydrocarbons (PAHs), personal care products, flame retardants, phthalates, pharmaceuticals, and other industrial compounds were screened.
To compare the results recorded post-hurricane clean up to a baseline level of exposure for Houston residents, researchers followed up with a certain subset of study participants one year later. Overall, 172 individuals participated in the initial testing, and 238 in the follow-up testing. Within those groups, 99 Houston residents participated in both the initial screening and the follow-up.
Post hurricane clean-up resulted in Houston residents being exposed to 162 different chemicals. Of these, 41 were pesticides, 25 PAHs, 14 flame retardants, 36 personal care products, 10 phthalates, four PCBs, two pharmaceuticals, and 30 other industrial compounds. During the next year's follow-up, researchers still found Houston residents exposed to 137 different chemicals. Within these two groups 101 chemical compounds overlapped. However, most concerning is that for 75% of the compounds detected at both times, including personal care products, pesticides, flame retardants, pharmaceuticals, and industrial compounds, levels of these chemicals were significantly higher during flood clean up.
Scientists note that it is difficult to specify health risks based on the sampling, as many of the chemicals detected do not have health guidelines or a much toxicological research behind them. As a result, they recommend in an OSU press release that those cleaning up after floods wear personal protective equipment when working in questionable standing waters.
The pesticides detected, including the insecticide chlorpyrifos, mosquito larvicide methoprene, synergist piperonyl butoxide and a range of synthetic pyrethroids, all present hazards to human health. Yet, beyond individual chemical toxicity, there is concern regarding the potential synergistic effect of multiple simultaneous chemicals. Â 
While the range of contaminants detected after Hurricane Harvey is particularly concerning within highly industrialized Houston, it is possible that similar levels of contamination would be seen in every highly industrialized urban city area subject to flooding. A 2019 study looking at urban runoff from heavy rains in 17 states found most samples containing over 73 different chemicals per site, with pesticides accounting for the most frequently detected chemical group.
While hurricanes are often associated with widespread damage to buildings and other infrastructure, the toll on public health must be further investigated as climate change continues to exacerbate the size and intensity of hurricanes hitting the United States. For more information on the risk pesticides pose to waterways, see Beyond Pesticides Threatened Waters program page.
All unattributed positions and opinions in this piece are those of Beyond Pesticides.
Source: Oregon State University press release, International Journal of Environmental Research and Public Health