29
Aug
(Beyond Pesticides, August 29, 2013) A federal lawsuit was filed on Tuesday to stop the planting of genetically engineered (GE) crops and restrict the widespread use of pesticides in national wildlife refuges in the Midwest Region. The lawsuit seeks to  enforce the legal requirement  that the U.S. Fish and Wildlife Service (FWS), which operates the refuges, conducts a comprehensive environmental review  and halts GE crops on these sites until environmental compliance standards are fully met.
The lawsuit was filed in the U.S. District Court for the Northern District of California by Beyond Pesticides, Center for Food Safety (CFS), Public Employees for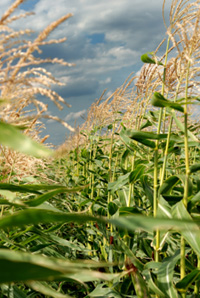 Environmental Responsibility (PEER), and the Sierra Club. It states that FWS illegally entered into Cooperative Farming Agreements with private parties on five refuges in the four states of the Midwest Region""Illinois, Iowa, Minnesota, and Missouri"" allowing land in the region to be to be plowed over and planted with GE crops without the environmental review required by the National Environmental Policy Act (NEPA) and the Refuge Improvement Act.
"Genetically engineered crops and pesticides have no place in the wildlife refuges, but must  be subject to clear standards of environmental protection. These refuges serve an integral function of preserving and fostering endangered species," said Jay Feldman, executive director at Beyond Pesticides. "The cultivation of GE crops and pesticide use in refuges is a contradiction to FWS' mission to restore degraded or modified habitats."
The lawsuit is the fifth filed by these groups, challenging the planting of GE crops on refuges. In January 2011, FWS agreed to stop planting GE crops on all its refuges in twelve Northeastern states, following a settlement agreement that challenged the approval of GE planting in two wildlife refuges in Delaware. The suit was followed by a ruling that barred FWS from entering into Cooperative Farming Agreements in 128 refuges across eight states in the Southeast. Unfortunately, a separate ruling in October 2012 found that the FWS Environmental Assessment for GE planting in the Midwest region was adequate. So, it is yet to be seen whether this newest lawsuit will successfully stop GE planting in refuges in the Midwest.
Aside from charges that FWS stop GE planting, the lawsuit challenges the use of harmful pesticides that peer-reviewed science has shown to:
Cause devastating declines to bee populations and harm to other beneficial pollinator insects like the monarch butterfly;
Severely contaminate waterways and harm aquatic organisms; and
Damage the reproduction and morphology of amphibian populations.
FWS manages over 500 national wildlife refuges in the U.S.  and has allowed farming on these lands. However, the practice is losing support among refuge managers. Refuge policy states that GE crops should not be used except when essential to accomplish a refuge purpose. In contrast, GE crops require more frequent and increased applications of toxic herbicides, which has fostered an epidemic of "super weeds" as weeds have mutated.   Recent research demonstrates a rise in these resistant  weeds, adding to the extant problem that GE crops increase pesticide use, harming birds, aquatic animals and other wildlife. Likely, environmental advocacy groups will continue to launch lawsuits until the FWS changes its practices and policy on the use of GE crops in wildlife refuges throughout the country.
For more on genetically engineered agriculture read Beyond Pesticides' article "Ready or Not, Genetically Engineered Crops Explode on Market" on our Genetic Engineering program page.
All unattributed positions and opinions in this piece are those of Beyond Pesticides.
Source: PEER