24
Jul
(Beyond Pesticides, July 24, 2014) Last week, the U.S. Environmental Protection Agency (EPA) denied an emergency application to use a hazardous pesticide, propazine, on 3 million acres of Texas cotton fields, after groups representing environmental, public health, and organic farm interests urged the agency to reject the request based on environmental effects and the predictable nature of the weed resistance to currently used chemicals.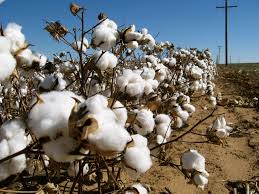 Despite determining "that an urgent and non-routine condition exists for Texas growers" when certain weed-densities are reached, EPA's primary reasons for denying the application focused on health and environmental concerns of the pesticide. As EPA explained, "When conducting human health risk assessment for new use the Agency must first consider the risk profile for currently registered uses and determine if an additional use can be added to the cup." This aggregate risk assessment is required under the Food Quality Protection Actand in the case of propazine, EPA found that "drinking water estimates suggest that risks from drinking water alone may lead to unacceptable risks . . . ."
"While we disagree with the EPA that this meets any of the criteria for emergency exemption, we applaud the EPA for putting the health of people and the environment first and upholding the health and environmental standards under the law," says Jay Feldman, executive director of Beyond Pesticides, which filed comments opposing emergency status for propazine use. See Beyond Pesticides press release.
Propazine is a toxic herbicide in the triazine class of chemicals that has been linked to developmental and reproductive toxicity. The triazines are highly soluble in water and are the most frequently detected pesticides found at concentrations at or above one or more benchmarks in over half of sites sampled. Allowing propazine use on over 3 million acres of cotton in Texas would almost certainly have increased propazine movement into waterways, potentially threatening the safety of Texas' surface and drinking water.
EPA also noted that the triazine class of herbicides "have been identified by EPA as having a common mechanism of toxicity" and are currently under registration review where a comprehensive cumulative risk assessment for the entire class has not been completed. Any safety findings required for an emergency exemption would need to include information from the review on the cumulative risk assessments.
Glyphosate Resistance: A Predictable Emergency
While Beyond Pesticides applauds the EPA for putting the health of people and the environment first and upholding the health and environmental standards under certain laws, serious questions remain over the Agency's willingness to find that the scenario presented by Texas met the necessary emergency exemption criteria.
As noted in Beyond Pesticides' original comments comments, Glyphosate-resistant weeds have ballooned in recent years due to the expansion of Roundup ® Ready crops, including soybeans, corn, and cotton. Palmer amaranth, for instance, once successfully controlled by glyphosate, was first noticed to have developed glyphosate resistance in 2005, one study points out. By 2012, resistant palmer amaranth had been identified in Alabama, Arizona, Arkansas, California, Delaware, Georgia, Illinois, Kansas, Louisiana, Michigan, Mississippi, Missouri, New Mexico, North Carolina, Ohio, Tennessee, and Virginia.
"This is not an emergency because the weed resistance is predictable since it has been known for many years that GMO cotton sprayed with glyphosate would create resistant superweeds," notes Mr. Feldman. "It is an abuse of the law for EPA to prop up failed GMO cropping systems with toxic chemicals when viable alternatives, like organic growing methods, exist."
Increased selection pressure from widespread use and reliance on glyphosate and the simultaneous reductions in the use of sustainable weed management practices have resulted in glyphosate-resistant weeds""a now common and predictable issue facing agriculture across the United States. With such predictability, it is difficult to understand how EPA could reach the conclusion that the emergency situation presented by the Texas growers satisfied the urgent and non-routine requirements under Section 18 of the Federal Insecticide, Fungicide, and Rodenticide Act (FIFRA).
Beyond Pesticides opposes efforts to perpetuate a failed and dangerous chemically-reliant agricultural system. The reasons cited by Texas farmers for an emergency exemption are the very same reasons being cited to usher in new genetically engineered (GE) crops, like 2,4-D resistant cotton, said to be needed to overcome the now glyphosate-resistant weeds wreaking havoc on chemically-dependent conventional farms. Meanwhile, organic farmers demonstrate how effective alternative practices exist that can address weed issues and prevent the continued spinning of the toxic treadmill.
Join Beyond Pesticides in supporting organic and stopping the toxic treadmill of GE crops and other hazardous pesticide uses in agriculture by visiting our website and learning what you can do to help!
Beyond Pesticides thanks those who wrote EPA to oppose the allowance of propazine use on three million acres of GMO cotton.
All unattributed positions and opinions in this piece are those of Beyond Pesticides.
Source: The Wall Street Journal