26
Aug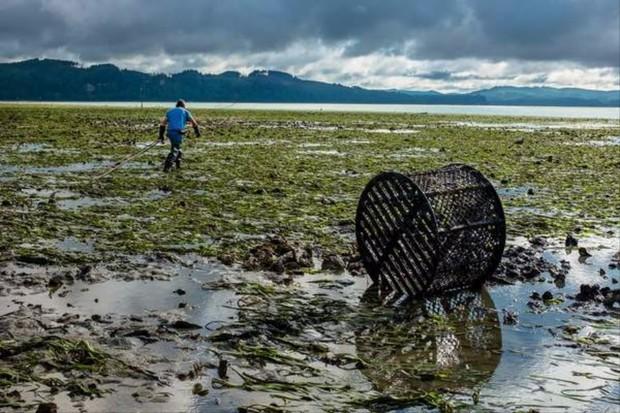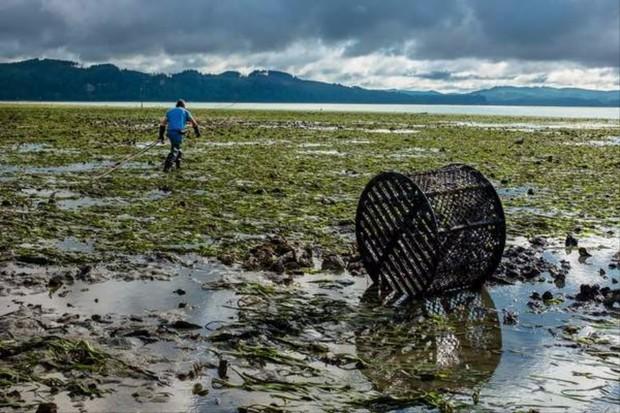 (Beyond Pesticides, August 26, 2020) Neonicotinoid insecticides damage the health of shrimp and oysters, according to two (1, 2) new studies published by Australian researchers. Although this class of chemicals is best known for its hazardous impacts on pollinator populations, it is becoming increasingly clear that the entire food chain is at risk from continued neonicotinoid use. This study builds on an already established body of literature showing these systemic chemicals poison waterways.
Researchers began by collecting samples of shrimp and oysters from growers along the coast, and acclimating the species to laboratory conditions. Both collections were separated into different test groups. Oysters where exposed in their tanks to various concentrations of the neonicotinoid imidacloprid. Shrimp were exposed to imidacloprid through two methods: in their feed, and in their tanks. Each separate test group was further separated into high and low exposures. A control group that did not receive any pesticide exposure was also established in each experiment.
For the oyster populations, scientists found a range of negative effects. Imidacloprid inhibits the proper functioning of the enzyme acetylcholinesterase, a well-known impact of many pesticides that results in damage to the nervous system. Detoxification mechanisms are activated, and changes are observed in hemocyte counts of oysters exposed to environmentally relevant levels of imidacloprid, indicating damage to immune system functioning.
Regardless of the route of exposure, shrimp are found to bioconcentrate imidacloprid in their bodies at levels up to 350 parts per billion within a period of four days. Changes are also seen to the nutritional composition of the species, as exposed shrimp decrease in weight and fat content. "This laboratory-based study indicates that cultured and wild prawns could be impacted in areas affected by high levels of neonicotinoid pesticide run-off," said lead author Peter Butcherine in a press release.
The damage imidacloprid causes to shrimp populations is well known. In Washington state during the latter part of the last decade, officials, advocates, and growers became embroiled in a long battle over the safety of spraying imidacloprid to control a small species of native burrowing shrimp to protect oyster populations. After years of dispute, the state Department of Ecology prohibited the use of imidacloprid and established a working group to develop alternative management practices. As the present study shows, while the spray may have killed the native shrimp, it also would likely have long-lasting effects on oyster populations in the region.
"These two studies indicate both crustaceans and molluscs are vulnerable to insecticides, weakening their immune system and leaving them susceptible to disease," said study co-author Kirsten Benkendorff, PhD.
In 2017, Beyond Pesticides published in its journal the piece Poison Waterways, which highlights widespread contamination of United States surface water with neonicotinoids, and the damage these insecticides are causing as a result. Subsequent research has found that these chemicals are a year-round presence in critically important water bodies like the Great Lakes. The hazards that neonicotinoids pose to aquatic life are so potent that it, not harm to pollinators, became the driving reason for Canada's phasing out of their use.
Neonicotinoids are long-lived, systemic pesticides that make their way into the vascular system of plants and cannot be washed off. A 2017 assessment by an international group of researchers published a peer-reviewed conclusion finding that these neonicotinoids can cause harm to nearly every taxonomic group of animals. In addition to insects, pollinators and aquatic species, declines in bird species implicates neonicotinoids, mammals like deer display decreased body weight and certain malformations after exposure, and amphibians delay metamorphosis from environmentally relevant levels.
Human health is not spared from the ill effects of these pesticides. In addition to current findings that the insecticides decrease the nutritional benefit of certain species, research published last year links neonicotinoid exposure to breast cancer. In its decision to ban neonicotinoids, the European Union noted the potential of these pesticides to contaminate drinking water sources, and cause neurotoxicity, reproductive changes, and kidney and liver damage. Â 
The results of this study and the broad body of science available on neonicotinoids shows that passing the Saving America's Pollinators Act is about more than saving pollinators. Eliminating these insecticides and moving toward safer, organic practices will not only protect pollinators, but the entire web of life on which human society depends. Learn more about the dangers pesticides pose to wildlife on Beyond Pesticides' Wildlife page. Take action and tell your elected officials to sponsor the HR1337, the Saving America's Pollinators Act through this link.
All unattributed positions and opinions in this piece are those of Beyond Pesticides.