10
Jan
(Beyond Pesticides, January 10, 2018) At the end of 2017, the City of Carlsbad, CA voted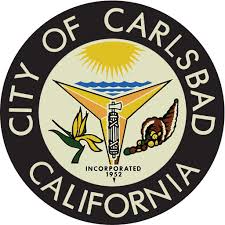 unanimously to adopt a policy prioritizing the use of organic and defined "least-toxic" pesticides to manage pest problems on city-owned and controlled property and public rights-of-way. Buoyed by a strong and growing coalition of  Non Toxic advocates fighting for a healthier environment for their children, pets, and wildlife, Carlsbad is the newest in a string of southern California communities that are implementing safer pest control practices. In recognition of the significant progress and activity in southern California communities, Beyond Pesticides' 36th National Pesticide Forum, Organic Neighborhoods: For healthy children, families, and ecology, will take place in Irvine, CA from April 13-14, 2018 (stay tuned to Beyond Pesticides' website for additional updates!).
Carlsbad's new policy is, in fact, an update of an Integrated Pest Management plan the City last reviewed in 2003. While its previous policy only addressed City parks, the new plan will include all City maintained or operated land and facilities. The policy also takes a much tougher approach against toxic pesticides, prioritizing the use of organic products first and foremost when pest problems arise. Importantly, the policy also places pesticides last on the list of pest management tactics, indicating that even least-toxic and organic pesticides should be used only as a last resort after cultural, mechanical, environmental/physical, and biological controls have been attempted and failed. While the policy is broad and outlines a decision making process with priorities, it distinguishes itself from a Portland, Maine-style ordinance (adopted previously by Montgomery County, MD and South Portland, ME) that clearly prohibits the allowance of any toxic pesticides used in managing landscapes that are not compatible with organic methods, except in cases of public health protection and management of invasives. Under these ordinances, materials are clearly defined as compliant with organic by USDA or exempt by the U.S. Environmental Protection Agency.
The Carlsbad City Council voted to take a phased in approach to the implementation of the ordinance, aiming to educate city staff and contractors about the ordinance and update contracts and approvals the City currently has with land and building maintenance companies. That process is expected to be complete by mid-2018. "Asked to choose between aesthetics and public health 
 I'm going to choose public health every time," said Councilwoman Cori Shumacher to the San Diego Union Tribune. "There's a request for us to take the lead here."
Concerns in local newspapers noted the potential for increases in cost as a result of the new policy. However, as experiences in other communities across the country show, while there may be a short transition time when costs increase as new practices are learned, the organic approach takes hold, and soil life begins to rebound after years of chemical use, in the long run organic land care costs less. A 2010 report produced by turfgrass expert Chip Osborne and the group Grassroots Environmental Education provides a detailed account of cost, finding that a natural turf management program can result in savings of greater than 25% after 5 years. That report is now nearly a decade old, and many organic land managers indicate that the new products and practices available today could allow many communities to transition with little to no initial cost increase.
Irvine Unified School District, which, along with the City of Irvine, California, was first in the region to implement an organic policy, and has seen only minor cost increases during the first year and a half, at 5.6% of its landscape budget.  Bob Johnson, a member of Non Toxic Carlsbad and former employee at the City of Irvine has high hopes for the future of organic land care. "It's a total transformation," he told The Coast News. "It's been in place for 18 months, and the IUSD budget went up 5.6 percent because of testing different products. I think the price will go down, especially with less watering."
Unlike the historic policy passed earlier this month banning pesticide on public and private property in Portland, ME, California communities are limited to addressing pesticide use that occurs on public, City-owned property, and cannot restrict pesticide use on private property. California's state preemption law, which disallows local communities from crafting a policy that is stricter than state law, prevents these communities from doing so. However, as more and more communities like Carlsbad, Irvine, and San Juan Capistrano pass organic policies and show the desire for local communities to go farther than EPA and the state in protecting their residents, pressure will build on California state lawmakers to reverse regressive preemption statues.
The best way to fight back against inaction and industry influence within EPA and our state and federal governments is to become active at the local level. Reach out to Beyond Pesticides for tools, strategies, and information you can use to enact change in your community. And stay tuned for more information to come on Beyond Pesticides 36th National Pesticide Forum, Organic Neighborhoods: For healthy children, families, and ecology, in Irvine, CA, April 13-14.
All unattributed positions and opinions in this piece are those of Beyond Pesticides.
Source: San Diego Union Tribune, The Coast News